How a new Beats service would make Apple the king of digital music (again)
Deep iOS and iTunes integration means Beats Music will be perfect for your car, your house, and anywhere else you use your Apple devices. Which, let's face it, is everywhere.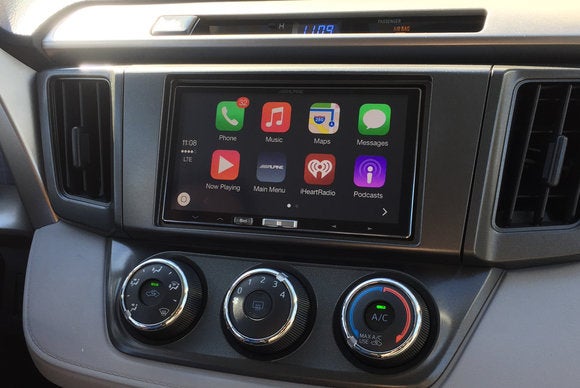 Spotify, Rdio, and other streaming music apps work with CarPlay already, but you only get Siri integration (which is CarPlay's biggest selling point) with Apple's apps-a perfect opportunity for Beats.
Speaking of CarPlay, that's a natural place for streaming music to flourish, since your CarPlay stereo connects to your iPhone, which is just about always online. Music apps such as Rdio, Spotify, and iHeartRadio are already compatible with CarPlay, but you can only navigate them with the stereo's touchscreen or dials, not with your voice. So far, voice control is limited to your iTunes library (including iTunes Match), but a deeply integrated new Beats service would allow for hands-free control in CarPlay, which would immediately give it the edge over its competitors.
Beats everywhere
If you're all-in on Apple's ecosystem, Beats could even learn more about your tastes based on where and when you listen to music, on what devices. Eventually, I could have a workout playlist stored on my Apple Watch that gets auto-updated with new tracks that match my average pace. Beats on my Mac would put different genres and playlists front and center when I'm at work versus when I'm at home, and my favorite driving playlists would float to the top of the Beats app for iPhone when I'm in the car. I love the way Songza--a lean-back playlist service that was acquired by Google last year--can surface new playlists based not only on the time of day or your activity, but even on the weather, offering playlists of rainy day songs exactly when you'd want them. There's no reason why Beats shouldn't do the same thing.
9to5Mac's report is worth a read, full of interesting tidbits that trigger the imagination. For example, the new Beats app will be the first time Apple's ever done an app for Android. Beats today is entirely ad-free, meaning everyone pays to use it, so the price of the new service is important, and Apple may undercut its popular rivals by a couple of dollars per month. All of this points to Apple's MO of designing with the end user in mind, and I think a new Beats service is just the thing to sweeten Apple's ecosystem that much more.
Previous Page 1 2 3