How Google, Apple and Microsoft just saved the PC
In a single week, three of the industry's biggest companies dragged users kicking and screaming into a better future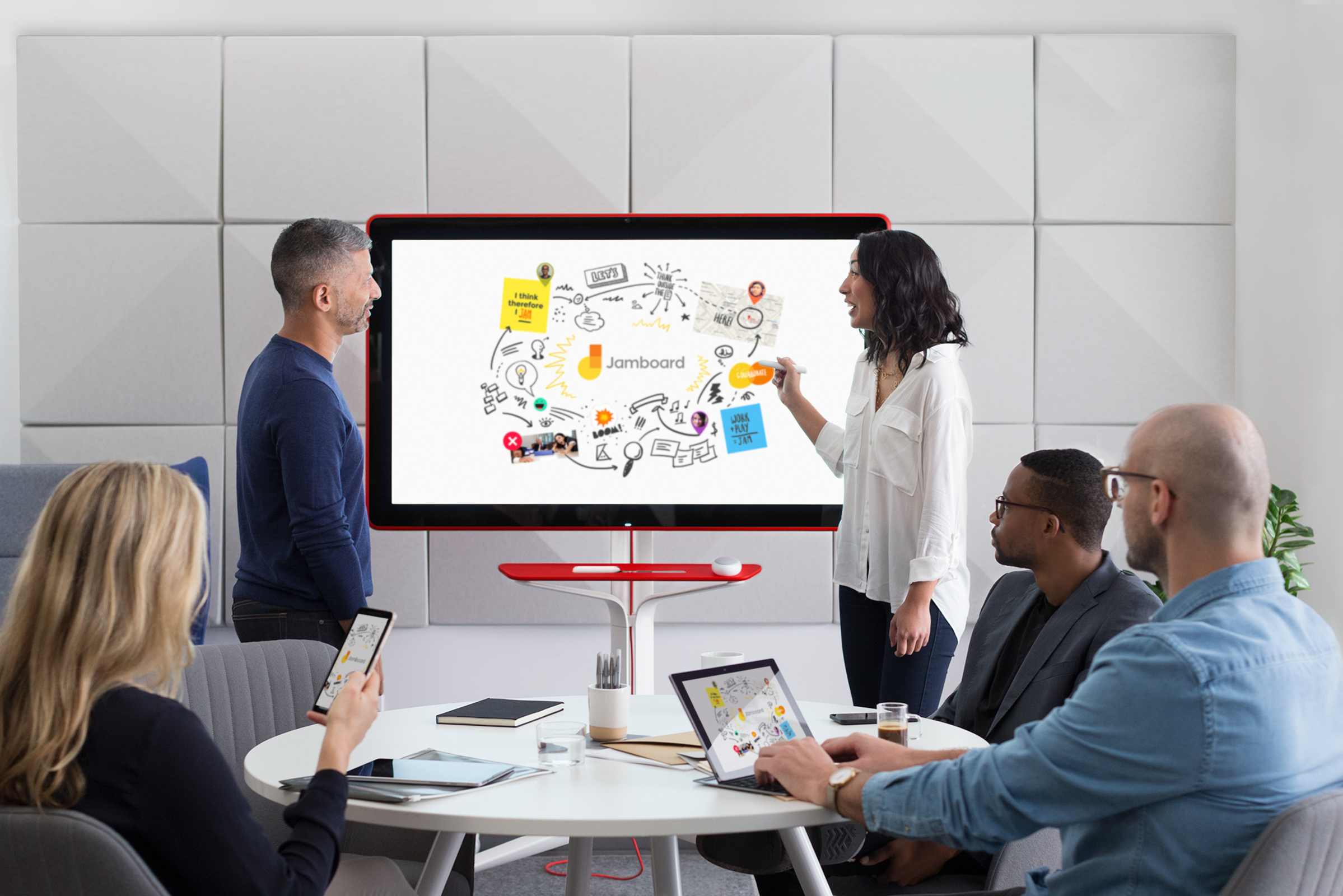 The long-neglected PC got a massive injection of innovation this week with major announcements from Google, Apple and Microsoft.
Each company introduced advancements that users didn't ask for, didn't think they wanted and are already complaining about.
Why? Because we love new technology in theory but hate it in practice.
Technology change is expensive, transition is messy and people are creatures of habit.
We demand innovation, but resist it when it actually appears in our favorite product lines. That's why only tech giants like Google, Apple and Microsoft can force the necessary change users want, but don't know they want.
This was a huge week for forced innovation in PCs thanks to wildly divergent new products from Google, Apple and Microsoft.
Google pushes your meetings into the cloud
Problem: Meeting technology isn't integrated into our cloud-first workflow.
Solution: Google Jamboard, a cloud computer for collaborative meetings.

Google's Jamboard brings meeting collaboration into the cloud.
Jamboard is a "cloud-first whiteboard" optimized for Google stuff. Jamboard is built around G Suite, the collection of cloud apps formerly called Google Apps for Work (Docs, Sheets and Slides), and Google Hangouts, the group video chat service. Jamboard also runs other cloud apps and services.
Jamboard can connect with other Jamboards for shared screens, collaboration and group videoconferencing, as well as with remote meeting participants using a companion app on a smartphone or tablet. That means whatever is happening in one meeting location is also happening on the screens of remote participants. All that collaboration and brainstorming is saved in a shared folder on Google Drive.
Jamboard is a 55-in., 4K touch display that offers a built-in HD camera, some virtual markers and an eraser that doesn't require batteries.
Jamboard starts at "under $6,000," according to Google.
For now, Jamboard will become available to people selected for the Early Adopter Program.
Companies don't want to make the painful transition from Windows PCs, PowerPoint and projectors to cloud whiteboards. But it's the right place for meetings to go, and Google is pushing it there.
Apple MacBook Pro
Problem: Laptops are a mishmash of obsolete technologies and interfaces.
Solution: Apple MacBook Pro.
Apple this week unveiled a thinner, lighter MacBook Pro with a TouchID fingerprint reader, a bigger Force Touch trackpad and a customizable touch-screen strip above the keyboard called the Touch Bar.
Apple is notorious for killing old standards. Users griped about the elimination of floppy drives and CD/DVD drives in MacBooks and the termination of the audio jack in the iPhone 7.
The new MacBook Pro goes further, killing USB ports, SD Card readers and charging ports (and with it, the much beloved MagSafe connector!) in favor of four Thunderbolt 3 ports, which double as USB-C connectors, any one of which can function as a charging port, a data port or a place to connect an external display.