How to control your privacy in Chromebooks vs. Windows 10
Both Chrome OS and Windows 10 help themselves to similar usage data by default, but in different ways.
To Google's credit, it's easy enough to disable this telemetry data collection during setup. That's not the case with Windows 10.
Although Windows 10 setup lets you reduce diagnostic data collection from "Full" to "Enhanced," this still entitles Microsoft to use this data for "a more personalized Windows experience." Disabling this level of data collection requires a separate trip to Windows settings after setup, but keep in mind there's no way to stop Microsoft from pulling basic telemetry data off your machine.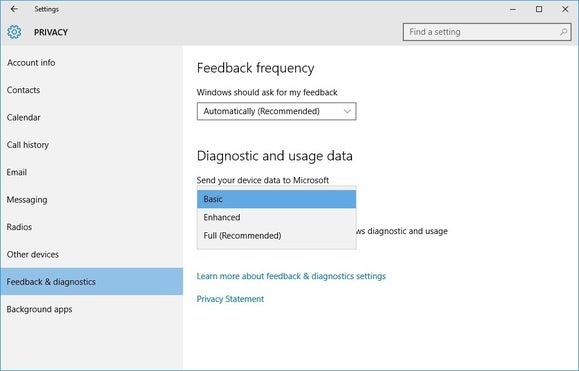 Browsing activity
Because the browser is at the core of Chrome OS, it's important to look at the data Google collects as you access the web.
By default, Google collects the URLs of pages you visit to provide alternate suggestions when you can't reach a webpage. It auto-completes searches and URLs based on your browsing history and related searches, and it pre-loads webpages (including their tracking cookies) for web links you might click. A visit to Chrome OS settings lets you disable each of these options.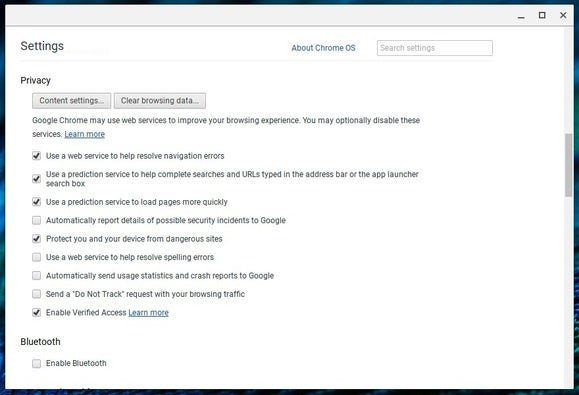 Microsoft's own Edge browser has similar URL and search suggestions, along with predictive pre-fetching of websites. Windows 10 enables these options by default as well, and you can disable them through Edge's advanced settings menu.
As for cookies, both browsers allow you to block or limit their use. They also support Do Not Track, which asks websites not to follow you around with tracking cookies, but they both disable this option by default. (Many websites, including Google's own, don't honor these requests anyway, so you're better off using third-party privacy tools to avoid tracking.)
One last thing to keep in mind: Using Google's Chrome browser subjects you to many of the same privacy practices that apply to Chrome OS. So if you use Chrome in Windows 10, you'll have to double your efforts to keep data collection in check.
Personalized ads
Both Microsoft and Google are trying to collect ad revenue through their respective operating systems, so perhaps it's no surprise that they both make personalized ads tricky to opt out of.
For Google, you must visit the ads section of the company's privacy dashboard website. From there, you can turn off the "ads personalization" toggle, or fine-tune the information in your profile. These settings apply across all Google services.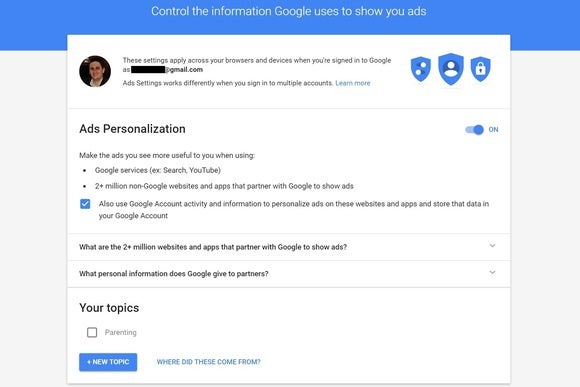 Microsoft has its own ad settings website, where you can disable personalized ads both in your browser and across other devices tied to your Microsoft account (including Windows 10 devices).