How to customize the Apple TV (fourth-generation) home screen
Make the Apple TV home screen your own by customizing the top row, app order, and folders.
Delete or hide Apple TV apps
Want to banish a downloaded app from the home screen? Just highlight it, click and hold the touchpad, and press the play/pause button. Then click Delete in the menu.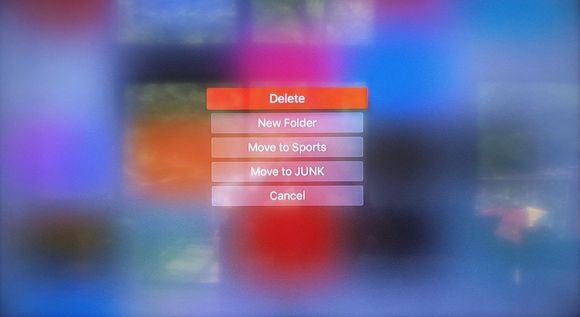 Apps that come preinstalled with the fourth-generation Apple TV (such as iTunes, Apple Music, and Podcasts) cannot be deleted or removed from the home screen. If you're not planning to use these apps, the best you can do is create a "Junk" folder to minimize the clutter.