How to search Google: 10 advanced tips and tricks
These hidden tricks that will help you find what you need faster.
Search for results nearby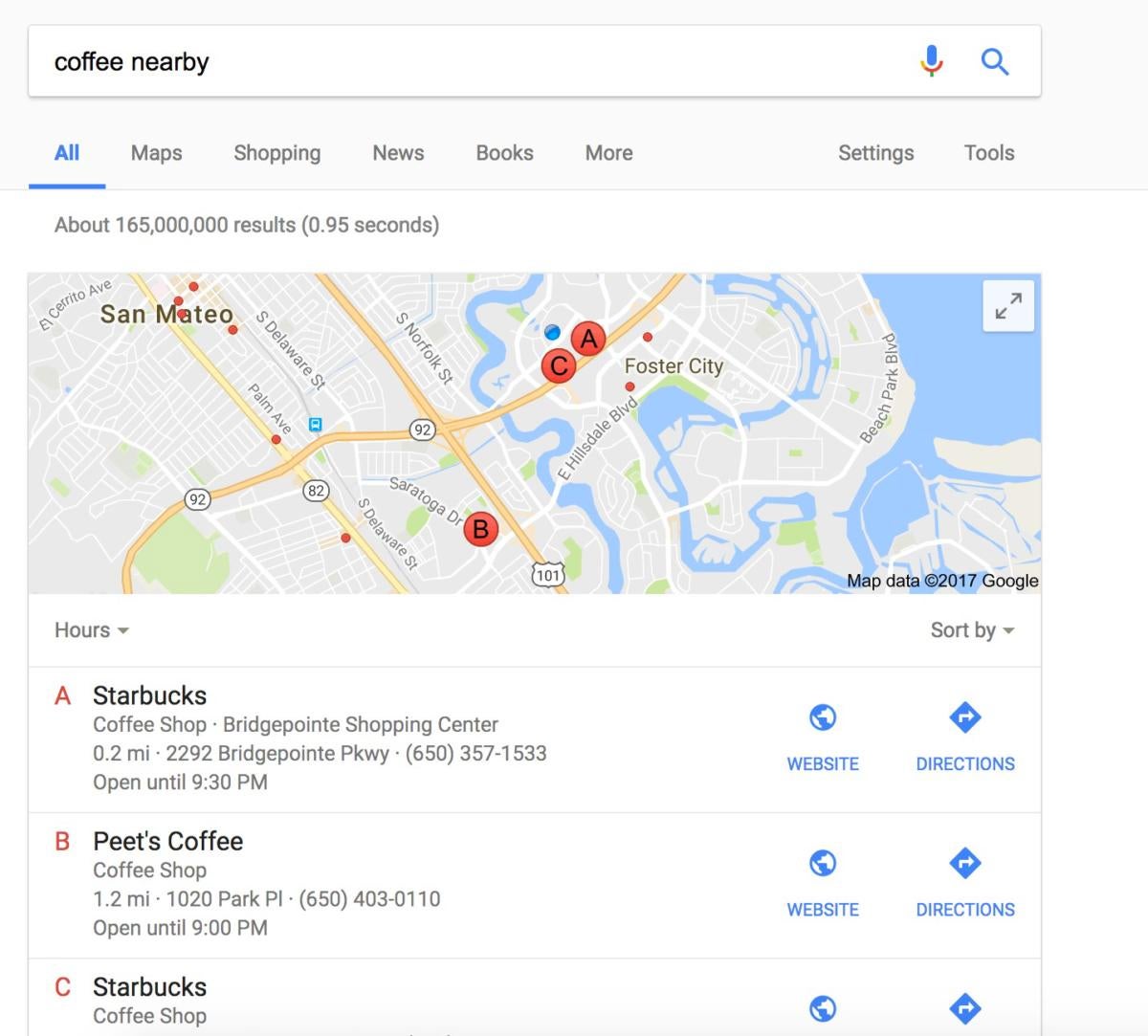 Adding the word, "nearby" can put local suggestions front and center.
Sometimes just one word can make all the difference. For example, adding the word "nearby" to your search will tell Google you're more interested in finding a local coffee shop than learning the history of the world's most popular bean. Try it when searching for restaurants or other neighborhood venues, and you may greatly improve the results of your search.
Find your Google Docs faster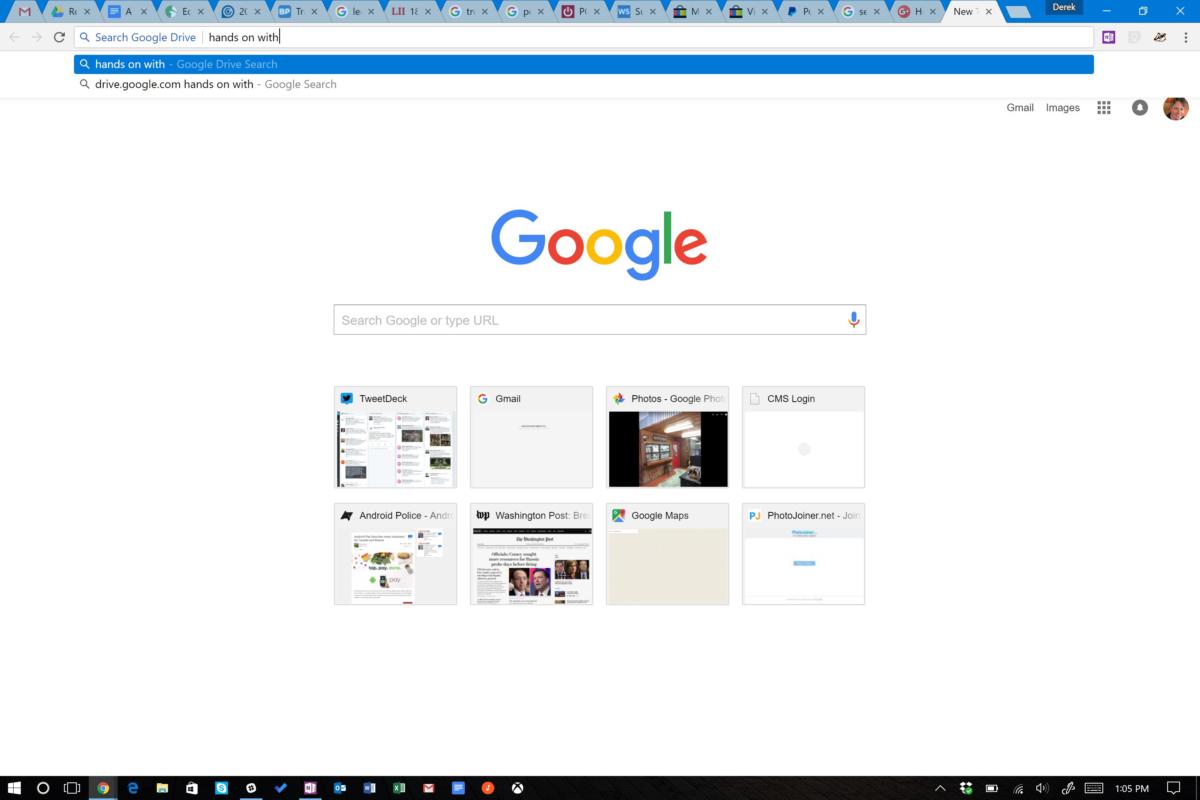 Find that file you're working on right from Google search.
Instead of firing up Drive, you can search it directly. To make this happen, go to Settings > Search > Manage search engines and type
https://drive.google.com/drive/search?q=%s
into the list of other search engines. Take a few moments to see which other integrations are present, as some will get added to your browser over time based on the sites you visit.
Find more on Google

Find some content you might want to read about your favorite sports league.
Google's Knowledge Graph is one of the tools the search giant uses to give you information related to a desktop search. In this example from the NBA, you'll see several posts of recent articles beneath the main search result.
What's that word, again?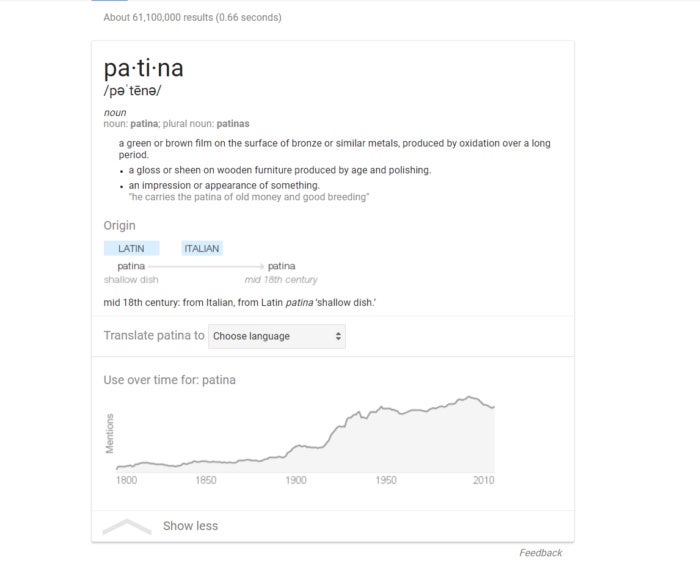 Looking up a word on Google is the fastest way to get the meaning and other tidbits about it.
As good as Merriam-Webster and other major dictionary sites are, the fastest way to get a word is often right through Google. Type define: and then the word you want to know about.
Click the arrow for some word geekery. You'll see a line graph of the word's popularity over time, and you can translate it into a different language. It's just one more way that Google can be your all-knowing research companion.
Find by file type

If you're after a PDF, tell Google so it knows what to look for.
Teachers, students, or others conducting research may be after a PDF, Word document, or another file that's easy for sharing. If there's a particular type you want, add in filetype: and then add in pdf, docx, or another format after the search term.
Have a little fun

A session of Breakout may break up the monotony of the work day.
Take a break from research drudgery by firing up the old-school Atari Breakout game. Type Breakout Google into the search bar, then click the result labelled, "atari breakout - Google Search - G.co." The screen will morph into a mosaic of tiles to be broken apart during your Breakout session.
Another fun choice Google Pac-Man, which always is a nice way to kill a few minutes.