Intel packs Skylake CPU with innovations as PC industry hopes to reboot
"It's the best processor we've ever done," said Intel's Kirk Skaugen. Move over, Broadwell: this is what the PC industry wants you to buy.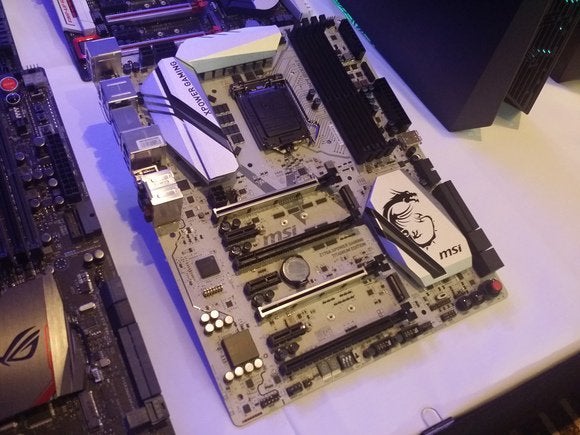 Intel's Skylake CPUs aspire to nothing less than a complete overhaul of the PC, from performance to connectivity, security, and more. After rushing through its Broadwell generation, however, Intel's been more careful in introducing its new flagship. It started with just a few gaming PCs at Gamescon. Intel meted out a few more key details at its Intel Developer Forum in August. As of Wednesday at IFA in Berlin, we have a nearly complete picture: its speeds, feeds, and prices, as well as much more about the internal design—and the hopes and dreams riding on this new family of chips.
It's a big family, too. By our count, Intel's announcing 48 new Skylake sixth-generation Core chips this week at IFA: the Core Y-series chips for tablets, U-series chips for thin-and-light notebooks, and the H-series chips for "ultimate mobile" and performance mobile workstations, while the S-series chips will be included in both performance and value desktops, all-in-ones, and mini PCs. In an unexpected twist, Intel will also apply its good-better-best branding to its Core M lineup (along with a confusing naming switch to a lowercase 'm'). If you're building a desktop PC, be aware that the new Skylake chips use a new LGA 1151 socket, meaning that you won't be able to use your existing motherboard.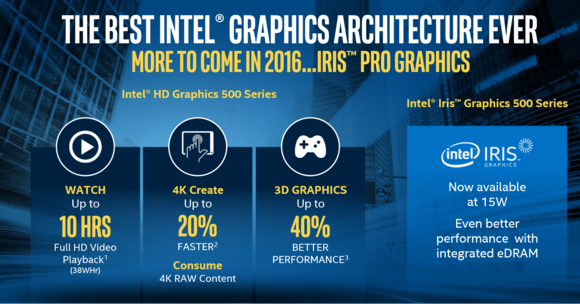 Like Windows 10, this is just the beginning of an ongoing launch. Throughout the fourth quarter and into 2016, Intel plans to launch vPro versions of the Core i5, Core i7, m5, and m7 chips; plus more Pentium and Celeron versions. Intel will also launch a Xeon-branded version of Skylake for servers.
Why this matters: The PC market continues to shrink, and Windows 10 isn't helping—its free Windows upgrade is letting a lot of consumers hold onto their older PCs. With Skylake, Intel is bringing a host of new features that will give new generations of PCs something to brag about. Whether those innovations will spur much-needed sales remains to be seen.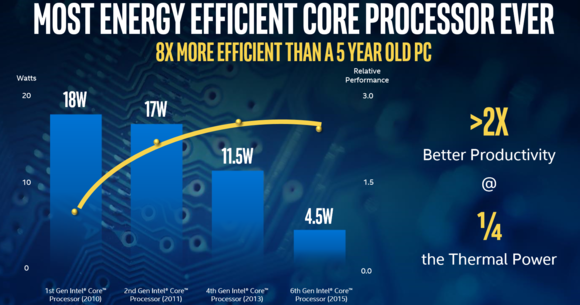 Intel is really selling the notion that it's time to upgrade that old, outdated PC.
Skylake needs to do more
"It's the best processor we've ever done," said Kirk Skaugen, senior vice president and general manager of the Client Computing Group at Intel. But the company knows Skylake needs to be more than a simple CPU if it means to reinvigorate the PC. A decent chunk of Intel's Skylake vision concerns its related PC technologies: things like wire-free charging and display; TrueKey security, and its RealSense cameras.