Intel packs Skylake CPU with innovations as PC industry hopes to reboot
"It's the best processor we've ever done," said Intel's Kirk Skaugen. Move over, Broadwell: this is what the PC industry wants you to buy.
Intel hasn't made much of it, but it also has a service called True Key, which steps in for Microsoft Passport. Windows Hello and Microsoft Passport were designed to go hand-in-hand; you'd log into your PC via facial recognition, and Passport would tell other Web sites, hey this is you! So far, however, Passport has been lost at sea. True Key works similarly to Hello in that it, too, recognizes your face. But True Key is a password manager: It uses your face as a master password, then sends a complex password to up to 15 sites to log you in. It's possibly a bit less secure and more expensive than Passport, but it's also ready to go, right now.
Software Guard is an Intel technology designed to protect against buffer overflow attacks and other attacks on the system. Instead of trying to discover and eradicate malware, however, Software Guard isolates "islands" within the chip where known good code resides.
Skylake PCs flood IFA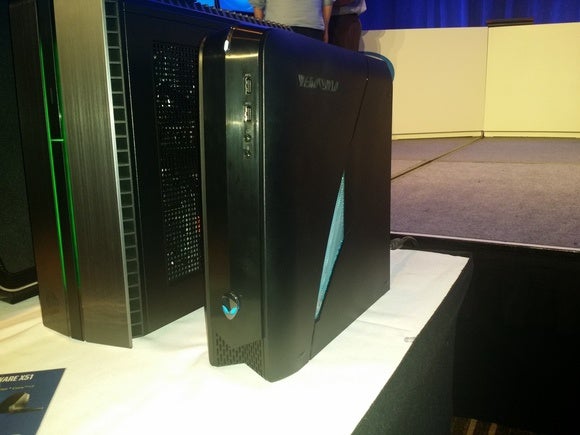 The Alienware X51, one of the sixth-generation Core or Skylake systems on display. Credit: Mark Hachman
Intel is showing a number of Skylake systems at IFA, from manufacturers including Acer, Asus, Toshiba, Dell, Lenovo, Alienware, and MSI. All of these vendors are making their own announcements at IFA about a veritable flood of PCs coming for the holidays.
Unfortunately, the industry is giving you a mixed message: on one hand, Microsoft is saying that just about anyone can upgrade to and run Windows 10 on their existing PCs, all for free. Intel and the hardware makers, however, believe that you're best off plonking down some additional cash for a real PC, built on Skylake. Pop quiz, consumers: What will you do?
Previous Page 1 2 3 4 5