iPhone 8 rumors: Apple has ordered 70 million bendable OLED displays from Samsung
Rumors are already swirling about the "revolutionary" 2017 iPhone. Here's all the latest.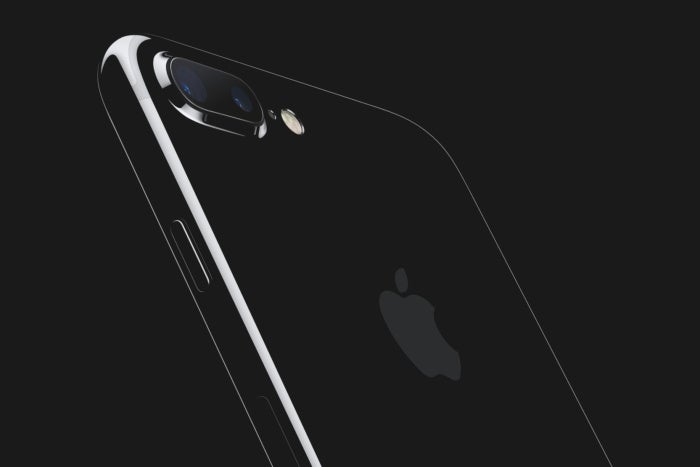 We'd forgive the iPhone 7 for feeling a little underappreciated, since it seems like all anyone can talk about these days is the next iPhone. After all, 2017 marks the iPhone's 10th birthday, so Apple is reportedly gearing up to make its anniversary edition extra special.
We'll keep track of the latest rumors and how plausible they are, and we'll put them in one spot (this one!) so you can pop on over whenever you want to read the latest.
If you passed on the iPhone 7 to wait for the iPhone 8—or the iPhone 7s or whatever name Apple decides to use—it sounds like the next phone could be the design refresh you were waiting for. Just don't expect the headphone jack to return.
What's the latest?
The rumor: According to Nikkei Asian Review, Apple has placed an order for 70 million OLED displays from Samsung – and they're the bendable kind! This fuels the speculation that the iPhone 8 will have a curved display. Furthermore, Samsung is rumored to be the sole supplies of OLED displays for the new iPhone 8, and they're preparing to produce 95 million in total for Apple by the end of the year.
Plausible? The rumor that Apple is moving to OLED for the iPhone 8 is pretty solid, with recurring reports that continue to to corroborate that information. The only thing we're still uncertain about is whether these OLED displays will be flat or curved. Originally, it seemed like Apple had come across a few roadblocks finding a supplier that could produce enough curved OLEDs for the iPhone 8, but this more recent report sounds like Samsung has stepped up to the challenge.
True Tone in all models?
The rumor: All new iPhone models this year will feature Apple's True Tone display technology, according to an investor note from Barclays obtained by 9to5Mac. True Tone debuted in the 9.7-inch iPad Pro last year, and the technology uses ambient light sensors so that the display can adopt the surrounding light and color temperature, making it less harsh on the eyes. According to 9to5Mac, True Tone will be incorporated in the premium iPhone 8, as well as in forthcoming iPhone 7s and 7s Plus, which are all expected to be unveiled later this year.
Plausible? Yes, Apple has a tendency to launch new features in one device before expanding it to other products. However, we keep hearing that Apple really wants to make the iPhone 8 standout, so it's interesting to learn that True Tone is expected in all the forthcoming models.