Lenovo Yoga 910 review: A host of excellent upgrades make it a winner
The battery life is a fantastic 11 hours, too.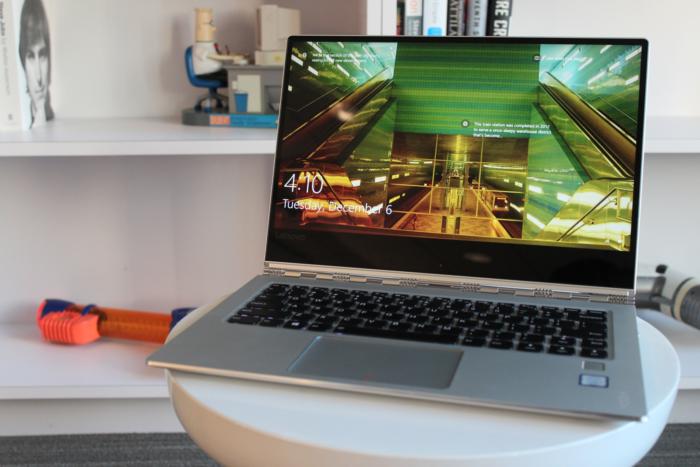 Lenovo's Yoga 910 is the Yoga 900 convertible, upgraded—and the result is an incredibly well-rounded ultrabook that addresses all of our complaints from the previous version. That's a rarity in the tech world.
Not only is the new version more powerful than the previous model, it also now has a much longer-lasting battery, a faster SSD, and a gorgeous edge-to-edge display. It's not perfect, of course, but it's darn close.
Plenty of Upgrades
The already-capable Yoga 900 got a boost across the board to transform it into the Yoga 910. First and foremost, Lenovo has upgraded the CPU from sixth-generation Intel Skylake chips to the new and improved seventh-generation Kaby Lake platform, which offers a modest performance boost. The Yoga 910 has just one option for the CPU, the Intel Core i7-7500U, which is a dual-core part with hyper-threading, a base clock of 2.7GHz, and a boost clock of 3.5GHz. It's paired with 8GB of DDR4/2133 memory, with the option of 16GB if you buy the most expensive model ($1,649). Yes, you read that right: DDR4 RAM in an ultra-thin laptop. Most Ultrabooks eschew the faster and denser DDR4 for power-sipping LPDDR3, but Lenovo decided to go for the memory-bandwidth brass ring instead.
By the way, there doesn't seem to be an easy way to access this laptop's components, so forget about a DIY upgrade.
The Yoga 900's SATA SSD has been replaced with a much speedier PCIe NVMe drive, which addresses one of our gripes from before. In our tests, this Samsung PM951 M.2 drive delivered 1.2GBps sequential read speeds, with oddly low sequential read speeds in the neighborhood of 300MBps (the drive is rated at 560MBps).
Still, it's a huge upgrade from the SATA drive used previously. Both the base model we're testing and the one above it sport the 256GB drive, while the top-end config features a 1TB SSD.
Another big, welcome change is the practically invisible 6mm bezel around the sides and top. It frames a sharp 13.9-inch 1920x1080 IPS touchscreen that features accurate and crisp colors. (If you need a higher-resolution screen, you can upgrade from this base model to a more expensive version with a 4K UHD panel.)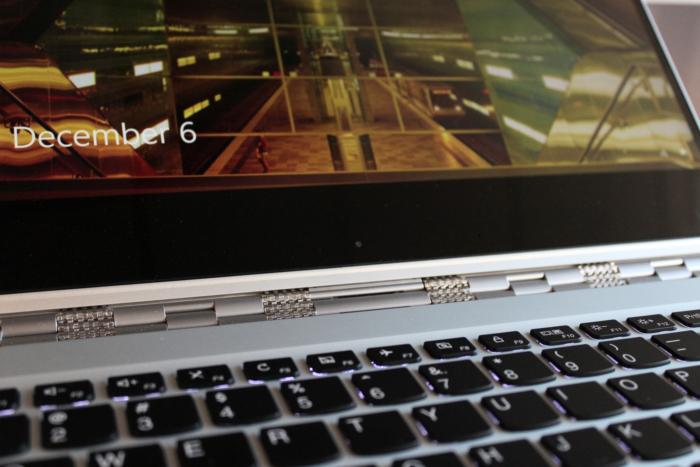 This gorgeous display is glossy, however, so daytime reflections can be problematic. Its bottom bezel is absolutely massive, too: At over an inch thick, it looks out of place. Worse, because it's the only open space on the display, Lenovo put the webcam there as well, making for awkward Skype sessions. (Yes, this is exactly the same design used by the Dell XPS and its Infinity Edge display.) I don't use a webcam much, so I didn't mind the trade-off, but heavy webcam users may find it a difficult design choice to live with.