Lenovo Yoga Book review: Full of innovative ideas ahead of their time
Forcing Android into this form factor isn't easy, and it shows.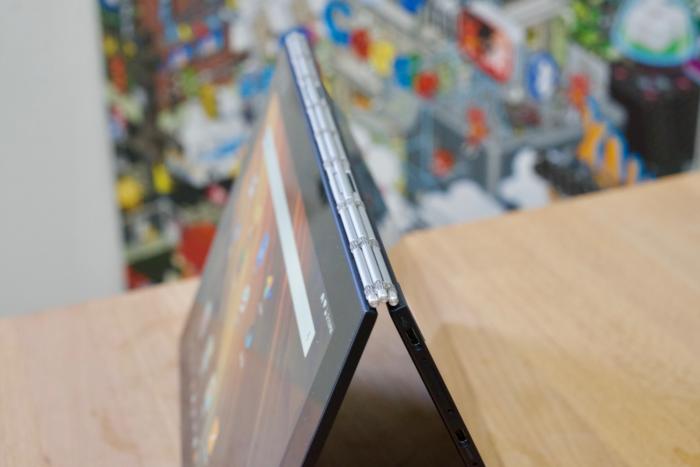 For those upset after hearing Google senior vice president Hiroshi Lockheimer dispel the long-circulated rumors that the two operating systems would one day merge, there may be a sliver of hope that doesn't involve Google.
Lenovo's Yoga Book is a 2-in-1 tablet/laptop hybrid that runs either Windows 10 or Android. It's a unique design, with an even more unique keyboard and software features — at least on the Android version — that try to transform Android as we know it into a legitimate laptop.
For $499, the Yoga Book Android boasts an Intel Atom X5 processor, Android 6.0, 4 GB RAM, 64 GB storage (expandable up to 128GB microSD card), and an 8500mAh battery.
Does it succeed? Kind of.
A black slab of magic
Each time the Halo Keyboard lights up, it's like Christmas morning. Well, sort of.
Upon opening the Yoga Book for the first time, it's a tad confusing. There are two black slabs, one is clearly a screen while the other is just… there.
It's not until you press the power button on the right side that the Halo Keyboard and trackpad lights up, revealing the purpose of the second slab.
The keyboard is spacious and responsive, yet more frustrating than anything. My original plan was to write this entire review using the keyboard, but after spending a week or so penning emails, I decided against it.
Lenovo's approach to the keyboard is to treat it as a true, physical keyboard. Meaning if you want to use an exclamation point you need to hold down the Shift key while pressing the 1 key. The same goes for capitalizing a letter, you need to hold down Shift.
Compounding the issue is the fact you cannot rest your fingers on top of the keys. You have to float your fingers just above them, just as you would a software keyboard on the screen of your phone, or the Yoga Book itself. What's essentially a software keyboard is treated as a hardware keyboard; it's confusing and frustrating.
In short, the Yoga Book's Halo Keyboard is fine for short emails or search queries on Google, but not for writing lengthy documents.
A small trackpad activates a mouse pointer on the screen when you drag a finger across it. It's a little slow, and getting used to using a mouse on Android awkward.
The 10.1-inch touch display is a little dull in terms of color reproduction, but is bright and doesn't suffer from any lag when tapping on objects.
Jot and sketch