Lenovo Yoga Book review: Full of innovative ideas ahead of their time
Forcing Android into this form factor isn't easy, and it shows.
On a few other occasions when switching Gmail or Chrome from smaller view to fullscreen, only to have the app open a black, blank screen and not change. Again, the only way to fix this was to close out the app completely and try again.
If Lenovo controlled all aspects of the software running on the Yoga Book, the experience would be a welcomed compromise to making Android tablets behave more like a computer. But that's just not the case.
Overall performance is nothing to brag about, but it's noting to complain about either. I found the Yoga Book to open and switch between apps without any lag or issues, and light up after a slight delay when opening waking it from sleep mode.
Battery life depends on how much you use the Halo Keyboard. With mixed usage, I was able to get two days of use out of the Yoga Book, however.
Conclusion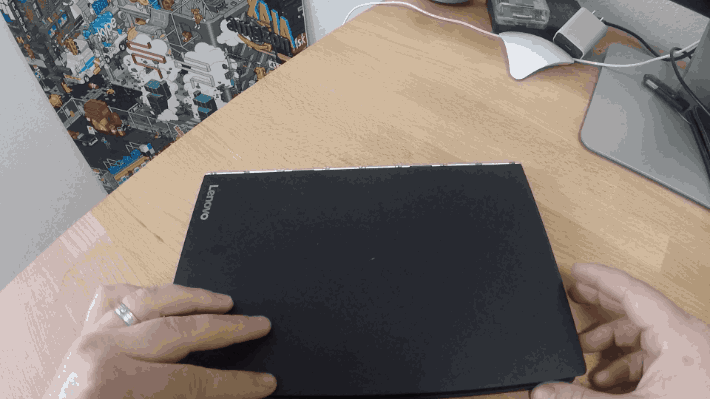 It can do all sorts of things a 2-in-1 shouldn't be able to do.
As a dedicated tablet, I really like the Yoga Book. Well, as much as you can like any Android tablet with the disappointing state of tablet-optimized apps.
After learning the ropes, I enjoyed using it to jot notes. Though I would love to have built-in support for something other than Lenovo's own Notes app (direct upload to Dropbox, perhaps?).
It's hard to recommend someone go out and buy the Yoga Book as a laptop replacement, in which regard it falls well short of expectations for even the lightest of users.
However, if you're looking for something with a solid writing tool that happens to double as an Android tablet, the Yoga Book is a device you should consider.
Previous Page 1 2 3