Lenovo's ThinkPad X1 Tablet modules add features but limit functionality
The tablet's modules do support keyboards, but you might be turned off by those plastic bits.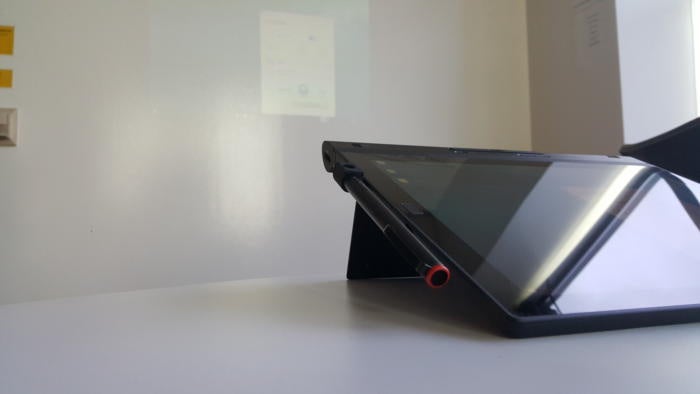 (Editor's Note: Our original story criticized the modules, as they apparently prevented the keyboard from being connected. The instruction manual we received made no mention of this, as we demonstrate below. As a commenter points out, however, removing a cutout exposes those pins, and enables keyboard functionality. We've corrected the story and adjusted our assessment accordingly.)
We gave Lenovo's ThinkPad X1 tablet high marks not for its performance, but for the elegance of its design. We still have mixed opinions on its three related productivity modules, due to price, performance, and some small plastic bits that you'll have to be careful not to lose.
Modularity has emerged as a theme for Lenovo, home of the Moto Mods and Thinkpad Stack modular accessories. Now a series of three "modules" do the same for the Lenovo X1 Tablet: the $150 Productivity module, the $280 Presenter module, and the $220 3D Imaging module. Lenovo shipped us the first two, which we didn't have at the time of our X1 tablet review.
Think of Lenovo's three modules as a utility belt of sorts for business users (although there's nothing stopping consumers from buying them): small, purpose-built gadgets that expand the capabilities of the X1 with a minimum of fuss. It's a smart concept, but Lenovo's dedication to a clean aesthetic makes the modules less useful. We thought that the modules couldn't be used outside of tablet mode, which an instruction manual implies. That was incorrect—but there's still some odd plastic bits that you'll need to be careful not to lose.
How it works
To use the modules, you have to first remove a thin sheath of plastic clipped to the base of the X1 tablet via a sliding latch. This exposes tabs on the tablet's edge; metal clips on the modules slide into these tabs and a pair of clamps provide additional support. The pogo pins that normally connect to the excellent X1 keyboard now serve as the modules' interface. Take care when setting aside the thin plastic sheath: If you break it or lose it, you can't easily reattach the keyboard.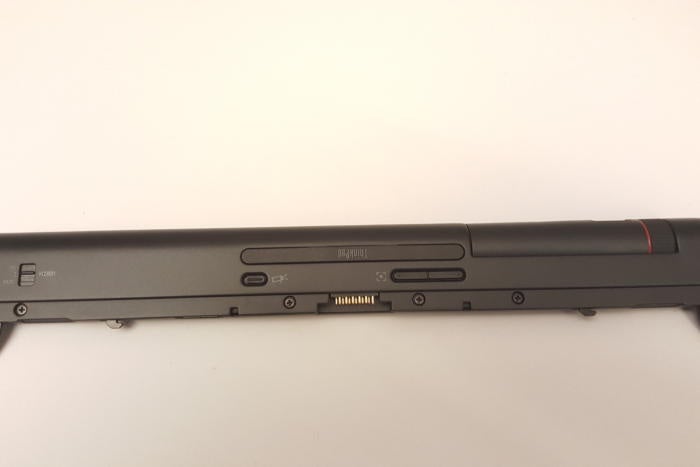 The small modules clip into the bottom of the tablet, where the keyboard would normally fit. Two clamps are also on the rear of the Presenter module, shown here.
What we didn't immediately notice, however, was that the ThinkPad bumper in the center of each module is a cutout of sorts. Remove it, and it exposes the necessary pins that connect to the keyboard.