Mac sales slide 14% as slump enters fourth straight quarter
Apple reports selling 4.9 million Macs, below forecasts by IDC, Gartner and Wall Street experts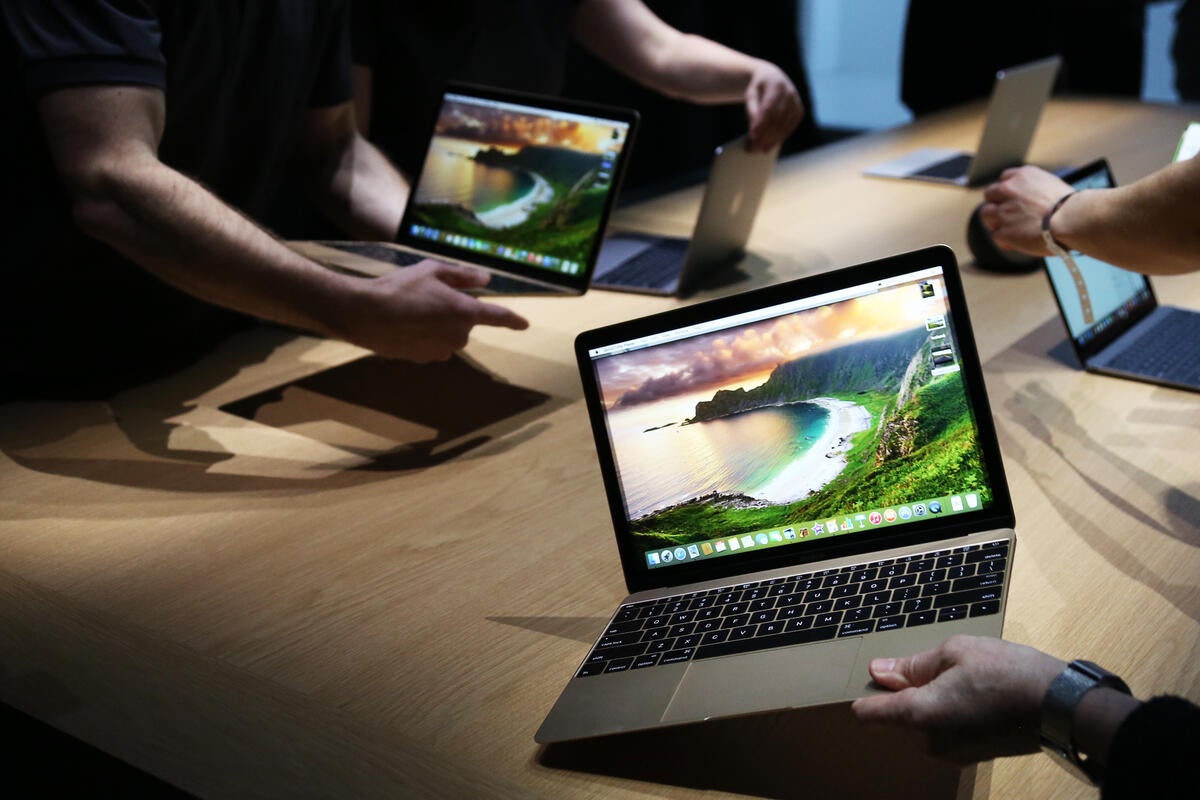 Apple on Tuesday said it sold 4.9 million Macs in the September quarter, a 14% year-over-year decline that extended the sales slump to four consecutive quarters.
The total was under most estimates made before Apple unloaded its numbers on Wall Street after the close of the market. Last week, research firms IDC and Gartner had pegged global Mac shipments at 5 and 4.95 million, respectively. This week, 28 financial analysts delivered forecasts that ranged from 4.65 million to 5.8 million; their average bet was a too-high 5.1 million.
Apple executives had little to say about the Mac's contraction. CFO Luca Maestri contended that the quarter was a "difficult year-over-year compare," referring to the record-setting 5.7 million Macs sold in the same period in 2015, but CEO Tim Cook mentioned the personal computer line only in passing.
Maestri also teased the previously-announced event Thursday that Apple will host at its California headquarters. "We'll have some exciting news to share with current and future Mac owners very soon," Maestri said.
The September quarter recorded the fourth straight Mac sales decline, equalling the stretch from late 2012 through most of 2013, when the Mac posted year-over-year reductions. Even so, the Mac of 2016 is in a stronger position than the line was in the 2013: Sales over the past four quarters reached 18.5 million. During the earlier slump, Apple sold 16.3 million personal computers.
Macs accounted for 11.1% of Apple's total revenue of $47.2 billion, but the computer group remained at No. 3 on the company's list, behind -- by a huge margin -- the iPhone (accounting for 60% of all revenue) and the Services category, which contributed 12.9% of all incoming dollars. The Mac has been subservient to Services for three quarters running.
The ASP (average selling price) of the Mac line fell to $1,175, the lowest since Computerworld began recording the number in 2008. The ASP decline signaled that buyers steered toward the less expensive Macs.
Wall Street analysts on the conference call with Cook and Maestri took little interest in the Mac, declining to ask any questions about the venerable line.
Most analysts and pundits have laid blame for the latest Mac slump -- which has outpaced the decline in the PC industry as a whole, turning what had been an Apple bragging point into something unspoken by executives -- on the aging models, many of which have not been updated for a year or longer.
That's true, as far as it goes, said Stephen Baker of the NPD Group. Baker, an analyst who specializes in technology retail sales, agreed that the lack of a Mac refresh has been a drag on sales.