Marantz and Pioneer usher in spring with new network-ready A/V receivers
It spring once again: Time for flowers to bloom and audio manufacturers to update their consumer product lines (A/V products intended for the custom-install market are typically announced in the fall, around CEDIA). Marantz and Pioneer are keeping that tradition alive with new network receivers.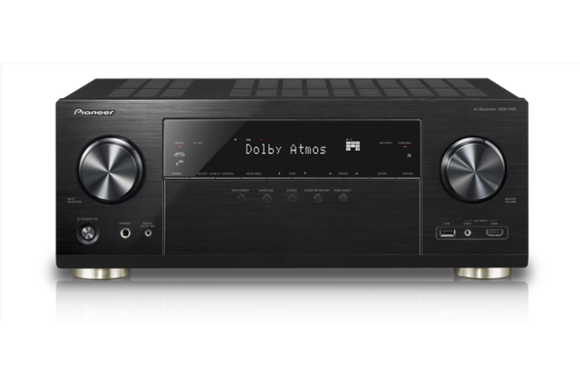 Pioneer's VSX 1130 network receiver. Credit: Pioneer
You can add either model to your network (wired or Wi-Fi), and both also support Bluetooth and Apple's AirPlay technology. A future firmware update will deliver Google Cast and FireConnect support. The latter protocol mirrors any audio source connected to the compatible receiver—from vinyl to streaming audio—to FireConnect speakers in other rooms. The receivers support Pandora and Spotify today, and Pionner plans to add support for Tidal, Deezer, and TuneIn down the road.
Pioneer's Multi-Channel Acoustic Calibration System (MCACC) room correction is likewise standard on both.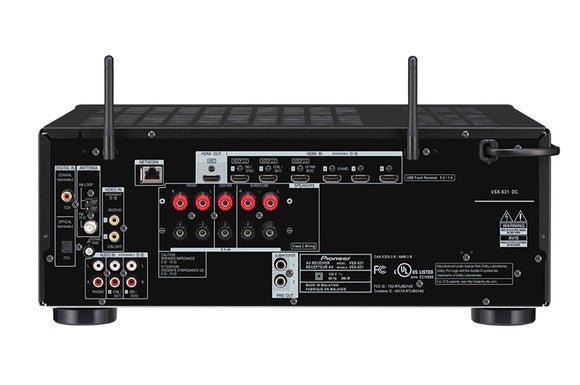 Rear view of the Pioneer VSX-831. In contrast to the VSX-1131, connectivity options are bare minimum. Credit: Pioneer
The VSX-831 is 5.2-channel receiver delivering 140 watts per channel, while the VSX-1131 is a 7.2-channel receiver rated at 170 watts per channel (here again, no indication as to how many channels are driven to achieve those numers).
Beyond the added power and channels, the VSX-1131 also adds a second HDMI output and a powered Zone 2. Dolby Atmos (5.2.1 channels) is standard, with DTS:X support coming as firmware update scheduled for this fall. The VSX-1131 supports high-res audio with support for the AIFF, ALAC, DSD (2.8- and 5.6MHz), FLAC, and WAV codecs at up to 24-bit resolution and sampling rates up to 192kHz.

Rear View of the Pioneer VSX-1131. Credit: Pioneer
We're seeing trickle-down economics at work here: Features like network connectivity, immersive audio, and 4K UHD support were once available only in the highest-end A/V receivers. Now they're making their way into budget and mid-priced components. It's a very good trend.