Millennials bring consumer shopping tactics to corporate buying
An IBM study of more than 700 people who make corporate buying decisions, including Gen-Xers, people from Gen-Y and millennials, sheds light on notable differences in their motivations to make corporate purchases and offers valuable lessons for B2B marketers.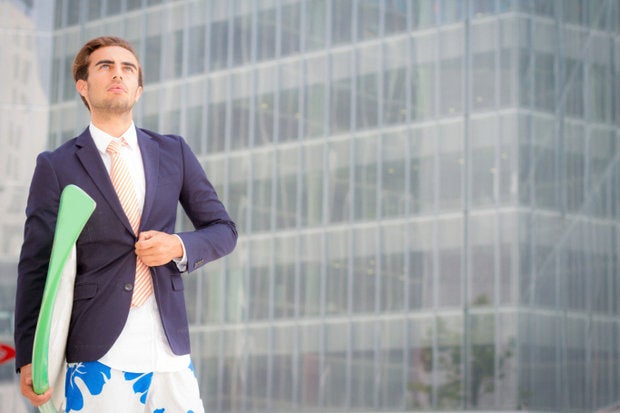 Millennials take a different approach than their Gen-X and Baby Boomer counterparts to many things, including social media use, work habits and communication. They're also shaking things up in the marketing world, according to a recent report from The Boston Consulting Group.
More than half (51 percent) of the 800 millennial respondents base their personal buying decisions on peer recommendations. They also want to interact more frequently with companies through digital channels. This behavior has started to trickle down into their purchasing decisions at work, and because millennials now make up the majority of the American workforce, it's time for B2B marketers to take notice.
Millennials want the personal touch from B2B vendors
When initially researching a potential corporate purchase, millennials prefer straightforward, in-person meetings with vendor representatives, which is in contrast to Gen X-ers or Boomers who like to get their information from analysts, articles, blogs and third-party websites, according to an IBM survey of 704 multi-generational B2B purchasers. Of those more than 700 buyers, 447 are millennials, 154 Gen-Xers and 103 are Boomers.
Carolyn Baird, global research leader at the IBM Institute for Business Value (IBV) and author of the report, says B2B vendors need to pay attention to these trends. "We know how [millennials] are researching as consumers and so much of it is digital," she says. "But when you get into the B2B space, the digital [component] is table stakes and what they really want to do is connect with individuals they'd be working with."
However, once millennials are ready to buy, they want that B2C-type interaction: quick, easy and digital. Today, 69 percent of millennials meet with vendors face-to-face but would rather communicate over email (69 percent) or phone (62 percent).
Tchad Rogers, director of IT at the Massachusetts Convention Center Authority and a millennial corporate technology buyer, says face-to-face interactions are very important to him, especially in high-stakes deals. "I watch for how people react in the exact moment a difficult question is asked and watch for body language and facial cues."
Vendors need to meet with millennials and then back off
After getting a sense of the vendor in-person, Rogers says he needs some space and time to figure out his next move. "Our procurement process for expensive things moves slowly -- sometimes painfully slowly. A vendor reaching out to try to be helpful and 'check in' every week drives me up the wall."
Ronald Vaughn, IT director at Jacobs Engineering and another millennial tech buyer, agrees that in-person interactions are valuable, but he wants fast and efficient communication and a hands-off approach when the process moves to the sales cycle. "By then we've done our due diligence and are ready to proceed as quickly as possible to meet the needs of our clients," he says. Vaughn also uses video-conferences and online-meeting services with screen-share features.