MSI GS63VR Stealth review: A game-changing amount of performance in a laptop
Finally, a gaming laptop portable enough that you might actually bring it somewhere.
The good news is the Stealth and GTX 1060 are basically capable of running this game at high-quality settings at around 60fps.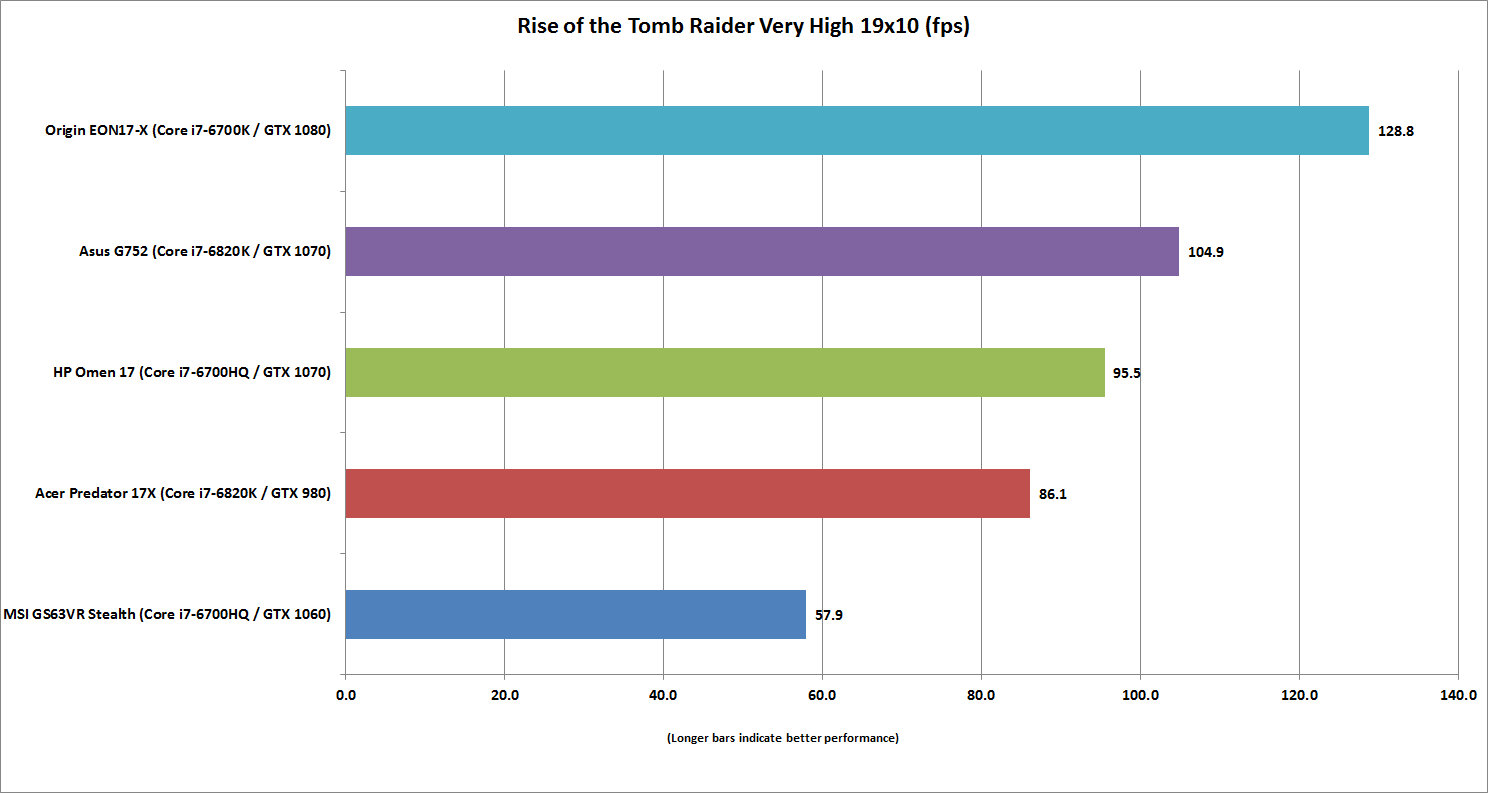 The GTX 980's raw CUDA core advantage may give it a big step up over the GTX 1060.
Handbrake encoding performance
The vast majority of our tests focus on the thing that matters the most for gaming: the graphics card. However, since people actually do things outside of gaming on their computers, I pitted the Stealth against the thicker, beefier laptops in our Handbrake encoding test.
This benchmark uses the free and popular Handbrake encoder to convert a 30GB 1080p MKV file into a smaller MP4 using the Android Tablet preset. Handbrake hearts CPUs, and you see improvements as you add more cores and more megahertz.
As the thin Stealth uses pretty much the same Skylake quad-core as just about every other gaming laptop we've seen all year, performance is, well, about the same. The fastest of the bunch is the Origin EON17-X with its overclocked desktop CPU, but for the most part, the Stealth can hang with the rest of its competition just fine.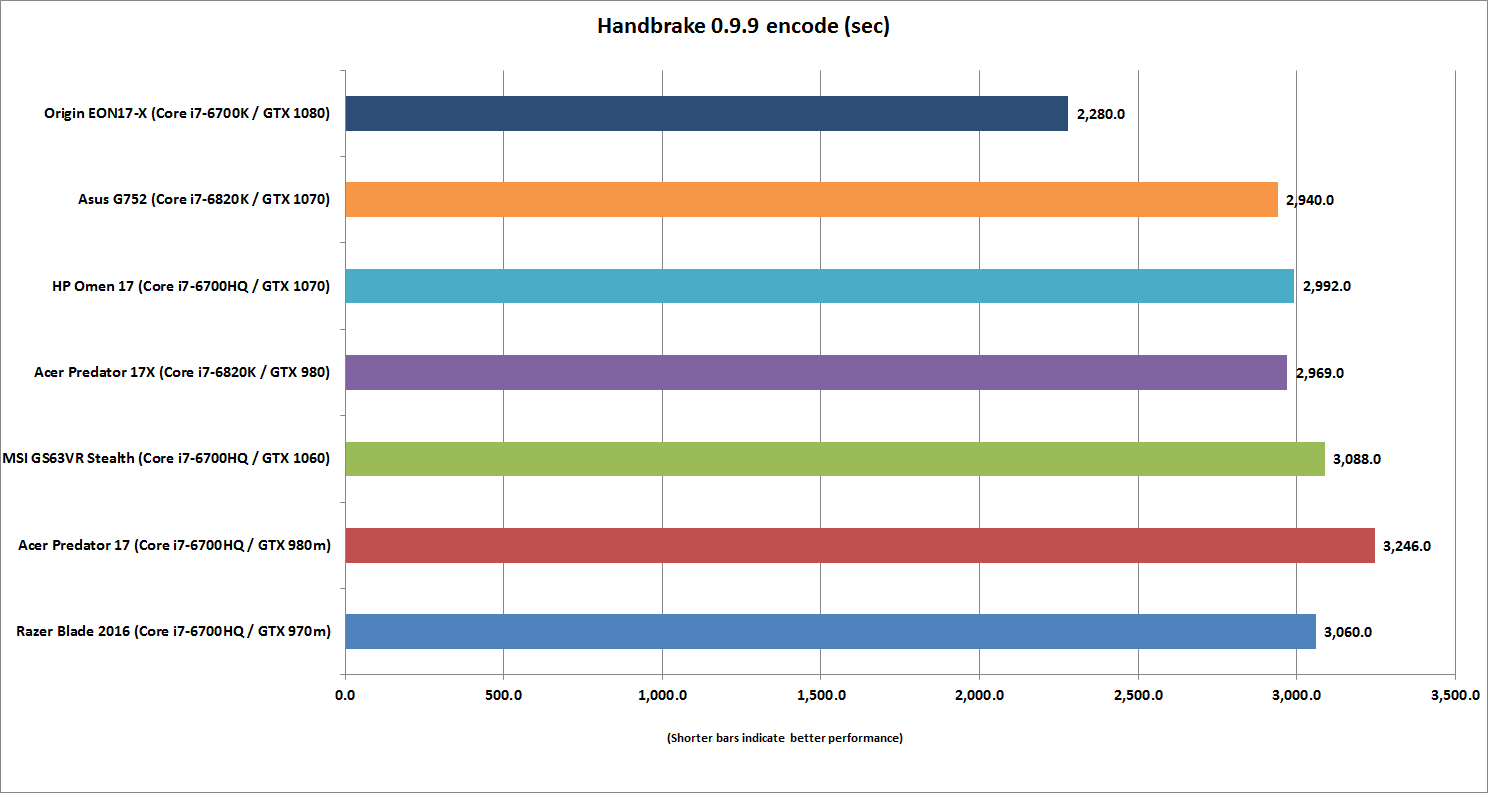 Battery life
Typically we don't care about battery life on burly gaming laptops. That's because the moment you crank up a 130-watt GPU to play a game on a battery, you'll be lucky to get an hour out of it. Really, the battery in gaming laptops is there so you can unplug it and move from the kitchen to another room where you plug it in again.
With the Stealth though, we're now in an interesting world. It's a "true" gaming laptop that lets you run modern games on Ultra at 60fps, but at four pounds, it's also a laptop you can use on the move.
To see how the Stealth does in battery life, I used our standard video rundown test, where we play a 4K-resolution file using Windows 10's Movies & TV player. The screen is set between 250 nits and 260 nits, which is a good brightness for a daytime office or home setting, and we plug in a set of earbuds and leave audio on.
Rather than compare it to the big gaming laptops, which very few will regularly bring onto an airplane, I pitted the Stealth's battery life against that of the Dell XPS 15 (which has a smaller battery), and a Samsung Book 9 Pro. Both are similar in size to the Stealth and also pack quad-cores and discrete graphics (albeit with far lower performance). For a reference, I also included HP's Spectre X360 15T, quite a different beast with a dual-core and integrated graphics.
Previous Page 1 2 3 4 5 6 Next Page