Netflix debuts in 130 markets, including Singapore and HK
Netflix's plans start from HK$63 and S$10.98 per month in Hong Kong and Singapore respectively.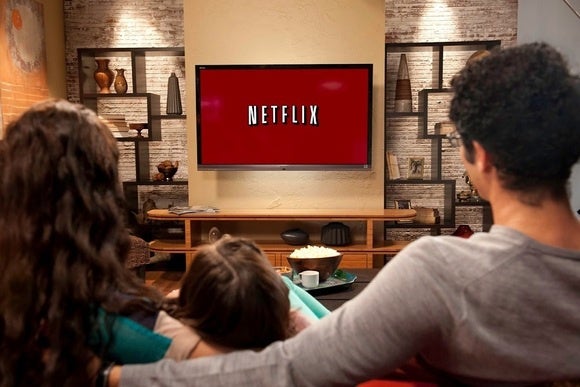 Video streaming media provider Netflix has made its way to 130 new markets, including Hong Kong and Singapore. This means that the service is now available in 190 countries and territories.
"With this launch, consumers around the world will be able to enjoy TV shows and movies simultaneously — no more waiting," said Reed Hastings, Co-founder and Chief Executive of Netflix. "While you have been listening to me talk [at the Consumer Electronics Show in Las Vegas], the Netflix service has gone live in nearly every country in the world except China, where we hope to be in the future."
He added that his company will continue to "explore options for providing the service in China", where the government censors online content it deems to be politically sensitive.
To support its global expansion, Netflix is now supporting 20 languages. "We're looking forward to bringing great stories from all over the world to people all over the world. [As such,] we will listen and learn, gradually adding more languages, more content and more ways for people to engage with Netflix," said Hastings.
Netflix began as a mail-order DVD service but is now producing award-winning original TV series -- such as House of Cards and Orange is the New Black — as well as providing on-demand streaming of older shows and movies.
Moving forward, Netflix plans to focus more on developing original content. In 2016, the company plans to release 31 new and returning orginal series, 12 original feature films and documentaries, its own stand-up comedy specials, and 30 orginial children's programmes.
Netflix in Hong Kong and Singapore
To gain access to unlimited movies and TV shows via their mobile devices and TV, consumers in Hong Kong will need to subscribe to one of Netflix's three plans.
The cheapest plan — at HK$63 per month — will not provide HD display and will only allow users to watch on a single screen at any one time. On the other hand, users under the standard plan — at HK$78 per month — can enjoy HD display on two screens at the same time. For users requiring ultra HD display and simultaneous streaming on four screens, they can subscribe to Netflix's premium plan that costs HK$93 per month.
In Singapore, it will cost between S$10.98 and S$16.98 a month to access Netflix's library. Users can subscribe to the service from their computer or their Android and Apple devices.
However, Singapore users may not be able to access some shows such as House of Cards, Arrested Development, and Sense8 just yet. Netflix reasoned that it has to ensure that the content shown is within Singapore's broadcasting regulations.