Nvidia Shield review roundup: Iffy software holds back the handheld's beautiful hardware
The Nvidia Shield sure has gone through a lot of changes in the past few weeks. After the portable Android-based gaming device was given a sturdier design, a $50 price cut, and a delayed release date, it finally started shipping on Wednesday.
There are many Android games that will be able to handle the Shield's inputs--some of which are optimized to work with the device, and some not. But how each individual Android game works with the device appears to be hit or miss.
Engadget, for example, found that ARMA Tactics (a Shield-ready game) couldn't keep up with the button inputs coming from the portable gaming machine. IGN said the Shield's gamepad controls made Android games more engaging, but the quality of gameplay was still lacking compared to devices like the Sony PlayStation Vita or the Nintendo 3DS. AnandTech offered similar sentiments, noting that there really isn't a killer title yet for Nvidia's gaming machine.
PC game streaming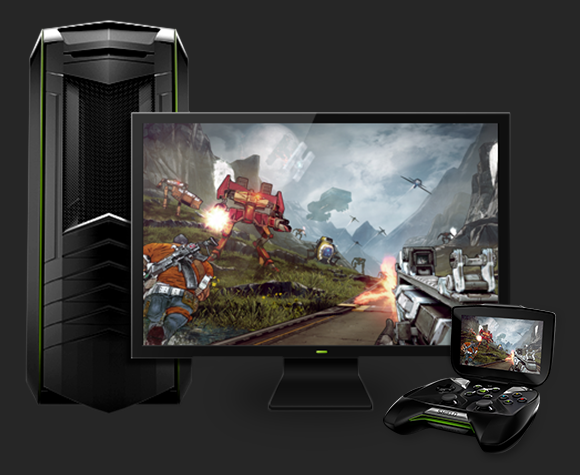 One of the most interesting gaming features for the Shield is its ability to stream gameplay from your PC to the handheld gaming machine. But game streaming is not for every system: To work, you'll need a Windows 7 or 8 PC with a GeForce GTX 650 GPU or higher, a minimum 3.1 GHz Intel Core i3-2100 or 2.8GHz AMD Athlon II X4 630, and 4GB or more of system memory. You'll also need a recommended 802.11n dual-band router, but an 802.11a/g router will work in a pinch.
If you get past all the hardware requirements Shield can help you enjoy Batman: Arkham City, Borderlands 2, Dishonored, Metro: Last Light, Resident Evil 6, or Skyrim from the comfort of your couch.
When AnandTech tried the feature using a PC supplied by Nvidia, the site said the feature worked beautifully, with only the occasional hiccup in gameplay and audio streaming, and The Verge also reported a positive PC-streaming experience with the Shield.
The accolades weren't unanimous, however. Both Engadget and IGN said the game streaming feature wasn't completely polished, complaining of visual hitches, some lag time, freeze-ups, dropped connections, and visual artifacts.
But as IGN said, even with the streaming problems "the novelty of being able to high-end games effectively on a small portable is unquestionably awesome."
Nvidia has slapped a beta tag on the PC streaming feature as it continues to work out the kinks. The company says a software patch will come out at the end of the beta period with more supported games, better Wi-Fi compatibility, bug fixes, and new features.
Odds and ends
Whether the Nvidia Shield is for you depends on a multitude of factors, it seems. If you like the idea of experimenting with Android games--some of which may be duds--in a handheld console-style device, then the Shield may be a good choice. Similarly, if you have the right PC set-up and a strong network at home, then you may want to experiment with PC game streaming, even if it is in its early days.