PC gaming flourishes at IFA as PC makers seek higher profits
If PC gamers buy more expensive hardware more frequently, then the PC industry is going fall all over itself making friends.
Here's one way that Microsoft could help save the PC market: shut down its Xbox division.
That almost certainly won't happen, of course. But based on what Intel, Asus, Acer, Lenovo, and others have announced at the IFA show, PC gaming could be the salvation of the PC industry.
And it's not like this has been a terrifically difficult conclusion to draw, either. Kirk Skaugen, Intel's senior vice president and general manager of the PC Client Group, appeared at each of the three press events hosted by his PC customers, all with a similar message: gamers refresh their PCs on average every two to three years, versus five years for the average PC user. And when gamers do buy hardware, they're willing to pay for it—which is why that at IFA, companies like Acer were launching premium notebooks like the Predator series that cost nearly as much as the $2,000 or so a premium PC could command twenty years ago.
"From an Intel perspective, it's very purposeful," Skaugen said in an interview, regarding the renewed emphasis on gaming. "When I picked up the PC business from Intel in January 2013, I thought we were neglecting our most loyal customer base."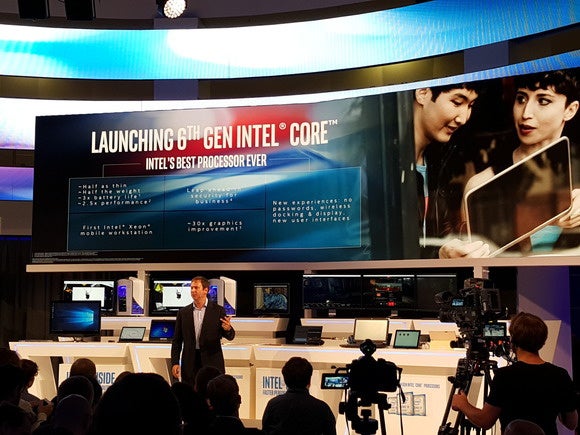 Intel launched its sixth-generation Core, Skylake, at the IFA show here in Berlin. Credit: Mark Hachman
From business to Battlefield: Lenovo gets gaming religion
Companies like Asus and its Republic of Gamers brand have commanded respect among the PC community and gamers alike for many years, dating back to ROG's formation in 2006. But rivals like Lenovo have merely dabbled in gaming, content to sell millions of ThinkPad notebooks and related hardware to the business market. Those times are changing.
At IFA, Lenovo announced the Ideacentre Y900 and Y700 desktops, as well as the Ideapad Y900 gaming notebook. While the IdeaCentre Y700 and Ideapad Y900 are moderately priced at $999 and $949, the Y900 costs $1,599 and includes Intel's latest Skylake processor. (To be fair, some of Lenovo's business notebooks aren't cheap either, such as the $1,500 Yoga 3 Pro.)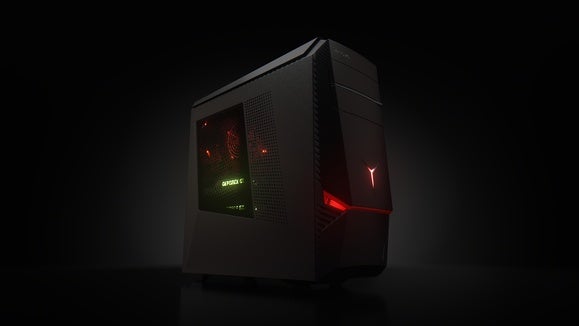 The Lenovo Y900, Lenovo's premium gaming desktop. Credit: Lenovo
"PC gaming has seen a renaissance, partly thanks to superior graphics and processing but also the meteoric rise of the e-sports scene and free-to-play games," said Dilip Bhatia, vice president of worldwide marketing and user experience, for the PC & Enterprise Business Group at Lenovo.
"With the technology that Intel has with the Skylake processors, overclocking, Windows... it was the right timing to go do this," Bhatia added, in an interview.
The PC market is in a state of decline, where units are concerned; the consumer market is only expected to recover by 2019, if then. But the Open Gaming Alliance and DFC Intelligence predict that PC gaming revenues will climb from just under $30 billion this year to about $36 billion in 2019. Jon Peddie Associates predicted last year that the PC gaming hardware market would represent about $22 billion in 2017. The key, though, is that the enthusiast gaming market dwarfs the performance and mainstream market, to the tune of 44 percent.