PC gaming flourishes at IFA as PC makers seek higher profits
If PC gamers buy more expensive hardware more frequently, then the PC industry is going fall all over itself making friends.
One Intel source who works with U.K. retailers like Currys and PC World (no relation) reported that U.K. retailers are fed up with trying to stock shelves with cheap PCs and turn them over quickly. The new religion is gaming.
"It's still going to be a tenth of the overall [PC] market," Bhatia said of the PC gaming market. "But, it has higher margins, higher average unit revenues per buyer—gamers are willing to pay for it. So why not?"
While some gaming companies turn to proprietary designs, Bhatia said Lenovo's gaming thrust will be to go open, with standard motherboard designs, cases, and power supplies. "We're relatively new to gaming; we don't have an established presence," Bhatia said. "What we are known for is establishing great value."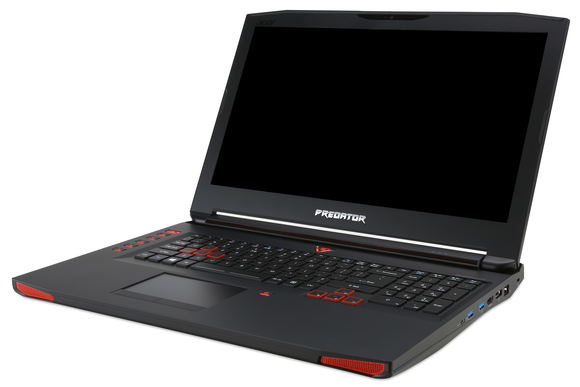 Acer's Predator 17 gaming notebook.
Acer, too, has weathered the same questions about what will set them apart, according to Jason Chen, the chief executive of Acer. Acer has previously launched gaming desktops, but at IFA it launched two new pricey Predator gaming notebooks. Acer solicited gamer feedback from across the globe, and found that they cared most about their keyboard, eliminating wireless lag, and making sure their PC had adequate cooling. (One of the features of the Predators is a plug-in cooling solution called FrostCore.)
Microsoft: the PC gaming industry's Shiva
You won't hear too many people at Microsoft talk about PC gaming and the Xbox One competing with one another. But for gamers on a budget, most have to choose between a PC or a console. And in years past, console sales have surged, driven by the knowledge that a gamer can buy a console and know it will be capable of playing games for five years or even much longer.
In terms of revenue, PC gaming passed consoles in 2012 and hasn't looked back, according to the Open Gaming Alliance. But JPA's study also noted that the low-end mainstream gaming market, about 26 percent of the total, remains under threat from consoles and other low-priced gaming solutions.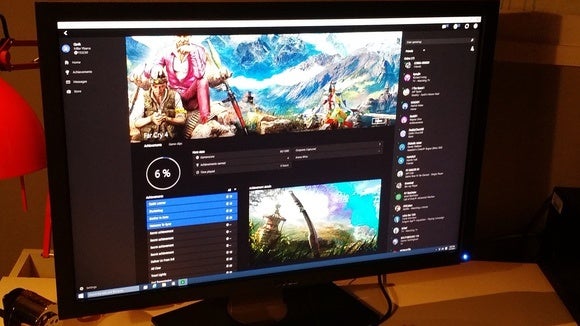 With the Windows 10 Xbox app, the gaming console and PC are colliding.
With Windows 10, however, Microsoft hopes to bring the Xbox One and PC closer together in terms of gaming. One of the capabilities of Windows 10 is that the console can now stream games to a Windows 10 PC by way of the Xbox app; Nick Parker, corporate vice president of the OEM division at Microsoft, said that 122 years' worth of Xbox games had been streamed to Windows 10 PCs in the first month alone. In March, however, Microsoft also begun talking about streaming PC games to an Xbox One, a prospect that excites PC gaming companies even more.