Pioneer XDP-100R review: This polished and flexible high-resolution audio player is loaded with features
Pioneer's great-sounding, feature rich, Android-based player's only major drawbacks are its lack of MacOS support and its bulky size.
Pioneer is destined to make a splash with its first high-resolution digital audio (DAP), the XDP-100R ($699 and available at Amazon). While it wasn't the sweetest sounding player in our roundup, its slick user interface, rich feature set (including support for MQA audio files), and overall great sound made this the player to beat. Its only major downsides are lackluster MacOS support and its bulky size.
Hello Android! Meet high-res music
The Pioneer XDP-100R is basically the merger of a 4.7-inch Android mobile device with the guts of a high-res audio player. Thankfully, Pioneer's design didn't come out looking like Frankenstein's monster. It's not as sleek as it could have been, but its machined-aluminum exterior is beautiful and rigid.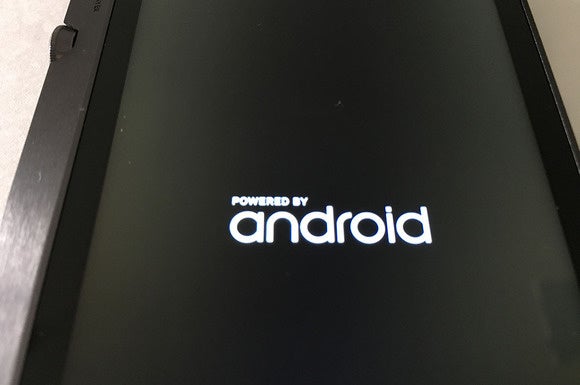 On startup, the Pioneer XDP-100R let's you know it's powered by an Andriod-based OS. Credit: Theo Nicolakis
There's 2GB of RAM under the hood, complementing 32GB of flash memory for storing music. This is augmented by a pair of microSD card slots capable of storing an additional 200GB each. As we've noted elsewhere, be sure you use high-quality, name-brand microSD cards, as some high-res DAP vendors have apparently run into issues with lesser-quality cards of that capacity.
The Pioneer sports a single ESS Sabre ES9018K2M DAC (digital-to-analog converter). Amplification comes courtesy of ESS's Sabre 9601K headphone amp. Pioneer physically separated the DAC/Amp circuit board from the main board to minimize noise by isolating the two components. Pioneer also fitted the DAC/Amp board with dedicated capacitors to for a clean, closed-loop design.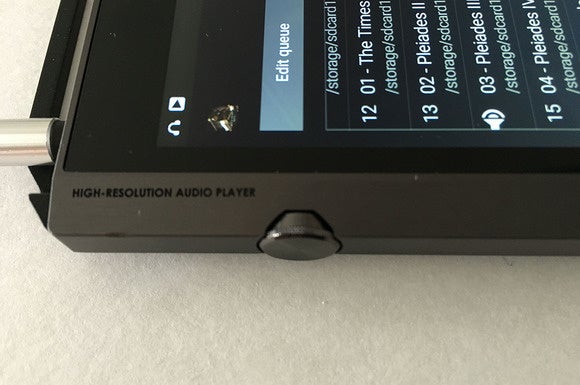 The Pioneer's has an understated volume control compared to some other high-res audio players.
For whatever reason, it seems most high-res DAP designers have singled out the volume-control knob as worthy of aesthetic flair. Pioneer's team ignored that trend. The XDP-100R's volume control is actually understated. It's also on the left side. While that may be a blessing for left-handed users, it took time for me to grow accustomed to adjusting the volume. Also unlike other high-res DAPs in this roundup: you can adjust this player's touchscreen to control the volume—but only after you've called it up using the physical volume wheel.
Removable metal bumpers protect the player's top and bottom ports. They add to the height of the player, but don't alter your grip or feel. Given that the player is so physically large, they didn't bother me that much—especially the way the bottom bumper is tapered. I occasionally put players in my back pocket, so I liked the top bumper rail, which provides at least some protection against bending or snapping a 3.5mm headphone plug.