Quantum Break (PC) review: A time-bending adventure hobbled by technical mishaps
Microsoft's push into PC gaming continues to be hobbled by shoddy PC ports.
Let's be clear: The first half of this article isn't so much a review of Quantum Break as it is a pan of the PC version.
I mean, we'll get to Quantum Break the game. I love Quantum Break the game! Remedy's little time-traveling game/TV show oddball won me over. But first we need to address the state of this PC port—be it on account of Microsoft or Remedy or the Jolly Green Giant for all I care—because Quantum Break on the PC needs some work.
It's not the worst port I've ever played, which is a sad commentary on the state of some software we've seen in the past few years. It's also not unplayable, despite some reports of frame rate issues. I've played it, all the way through to the end. Parts of it I've played twice.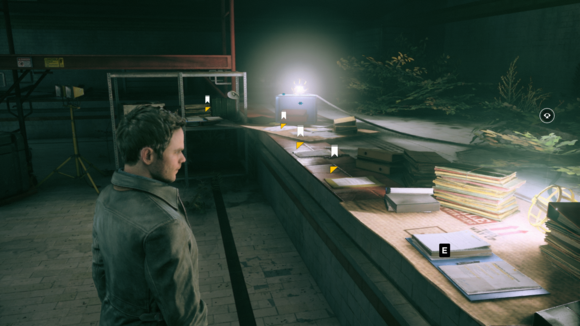 There aren't any game-breaking bugs to report—no bugs really, at all. A few times I thought the hitboxing on enemies was a bit busted, but the game's so easy on PC (more on that later) that a second shot to the head usually did the trick.
The problems here are more akin to the first Dark Souls PC port: A general lack of polish, sparse graphics options, (apparently) poor optimization, a 30 frames-per-second lock that doesn't even work, no SLI/CrossFire support, and load-stuttering because the game was apparently built for SSDs (despite the fact the Xbox One only has a 5200 RPM hard drive).
Oh, and instead of running natively at 1080+ resolutions, the game instead bizarrely upscales from 720p, like the Xbox version, as Digital Foundry documented. That certainly accounts for the blurriness around the edges of faces. I thought it was just a film grain issue.
I have no means of knowing whether this is the case, but it smells like Microsoft or Remedy last-minute decided to bring Quantum Break to the PC. It certainly doesn't feel like a PC version was planned from the start, regardless of whether (as Sam Lake told MCV last month) Remedy was "pushing for" it. This kind of corner-cutting usually doesn't happen when you start off development with the PC in mind.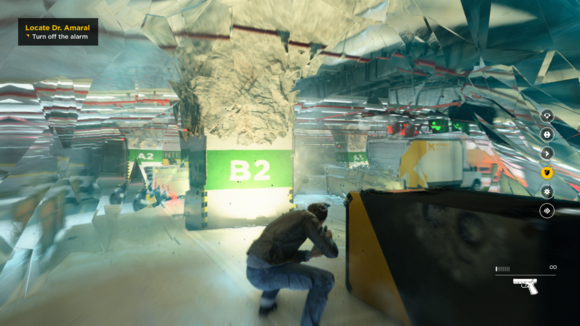 Worse still, Quantum Break is supposed to be a big DirectX 12 showcase for Microsoft. As was Gears of War: Ultimate Edition, another Microsoft-published game, which was a dumpster fire when it launched. Hell, I personally upgraded my desktop to Windows 10 for Quantum Break after nine months of putting it off.
With two semi-busted DX12 launches in the span of the last month, it's inevitable people start casting sidelong looks in Microsoft's direction. What the hell is going on with DX12? Are the problems on the developer side, as they get used to a new way of interfacing with the PC? Are they driver issues? Engine-related?