Razer's Diamondback revival is the most gorgeous mouse we've ever seen
Plus the ultra-portable Orochi notebook mouse gets a refresh.
Unplugged, the mouse connects through Bluetooth 4.0 and is limited to 125Hz or an 8 millisecond polling rate. That's pretty slow, even for a wireless mouse, but it's not untenable.
And luckily, battery life on the Orochi has been doubled. The original Orochi only managed to wring a rather underwhelming 30 hours of consecutive use (which Razer rated out to 3 months of "normal use") out of two AA batteries. The 2015 Orochi bumps that figure to a respectable 60 hours, or 7 months—though Razer did confirm to me those figures are with Chroma lighting disabled. With lighting enabled, battery life decreases a bit.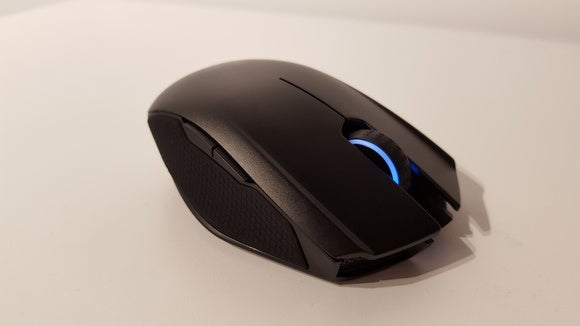 Chroma lighting is very understated on the Orochi anyway, with just the scroll wheel illuminated. This is honestly the least flashy mouse Razer sells, what with its discreet lighting and small footprint (3.9 inches by 2.6 inches).
Like the Diamondback, the redesigned Orochi will be available starting in October of 2015 for a price of $69.99.