Roku Ultra and Roku Premiere+ reviews: The priciest Roku still isn't the best Roku
Improvements to Roku's high-end set-top boxes don't add up to a better value—unless you need 4K HDR video.
Hollywood doesn't offer much HDR content right now, but the Roku Ultra helps you find what's out there through its 4K Spotlight app. Currently, it includes links to Netflix, Amazon Video, and Fandango Now, along with a selection of TV shows and movies (from Amazon and Fandango Now only).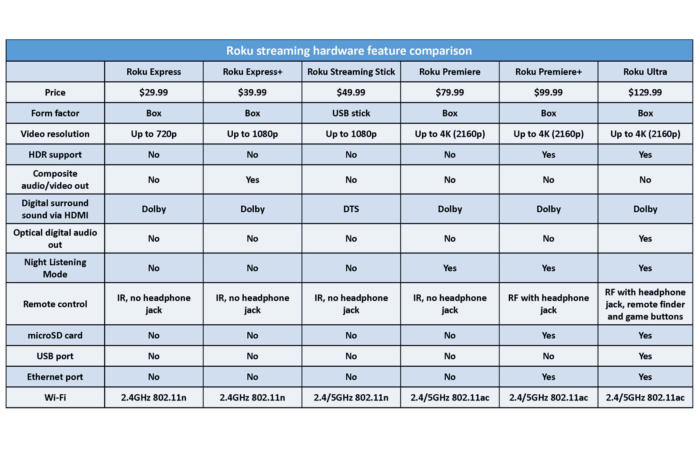 This table will help you decide which—if any—of the Roku streaming boxes is right for you.
The Roku Ultra, Premiere+, and Premiere models also have a new feature called Night Listening, which normalizes volume to curb loud noises and emphasize quiet ones. It's a neat idea, but the effect is subtler than I was expecting; and counter-intuitively, it raises the TV's overall volume when you turn it on. The remote control's headphone jack remains the best way to avoid causing a ruckus.
Bells and whistles
If you're sold on the idea of a high-performance, 4K-enabled Roku, you still have some decisions to make.
The $80 Roku Premiere is the most bare-bones option, lacking HDR support and using an infrared remote, which requires line-of-sight to the box. I don't recommend this model unless you need a Roku that's compatible with infrared universal remotes.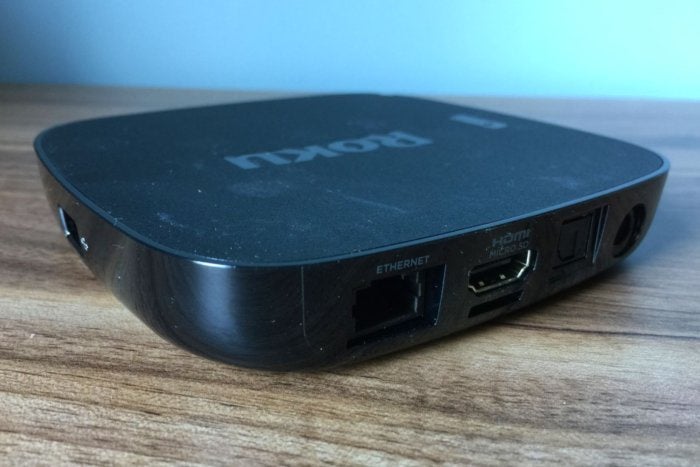 The Roku Ultra is the only new Roku model with a USB port for media playback from local storage and, a hardwired ethernet port.
For $20 more, the Roku Premiere+ adds HDR, hardwired ethernet, a microSD slot for extra app storage, and a "point anywhere" RF remote with a headphone jack for private listening. I'd argue that this is the sweet spot in Roku's 4K lineup.
As for the Roku Ultra, most of its extra features cater to niche use cases, such as USB storage, optical audio, and extra remote buttons for casual gaming. The remote also has a speaker to help you find it when you press a button on the box, which is admittedly a nice touch.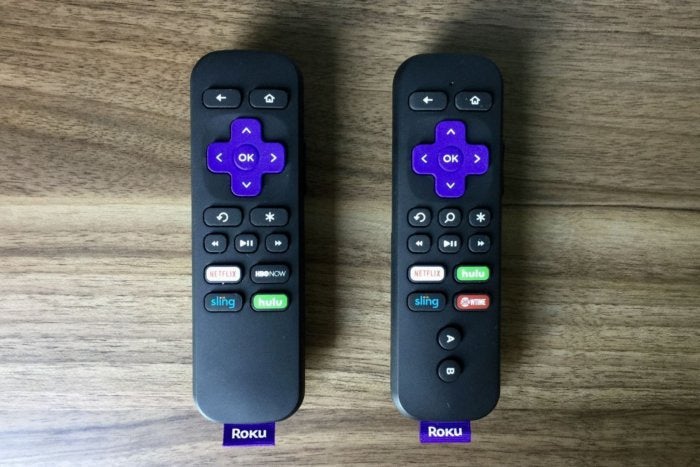 Unlike the Roku Premiere+ remote (left), the Roku Ultra remote has gaming buttons, voice search, and a speaker to help you track it down.
Most notably, the Ultra is the now the only Roku model with voice search on the remote, as it's been relegated to Roku's mobile app for its other models. You might think giving up voice search is a big deal, but Roku's implementation is a letdown, routinely failing to recognize show titles. (Westworld became "best world," Fast and Furious became "aston furious," and Mad Max became just "max.") And unlike the voice remotes for Apple TV and Fire TV, Roku's version doesn't support genre searches, music, general queries, or smart-home controls. Voice control just doesn't seem like much of a priority for Roku.