Roku Ultra and Roku Premiere+ reviews: The priciest Roku still isn't the best Roku
Improvements to Roku's high-end set-top boxes don't add up to a better value—unless you need 4K HDR video.
Is Roku for you?
Those remote-control issues echo some larger concerns about the Roku platform as a whole. The interface's focus on individual apps is starting to seem outdated next to the content-centric Fire TV and the upcoming TV guide app on Apple TV. Many Roku apps are also showing their age, as content providers start building slicker, more feature-rich apps for other platforms.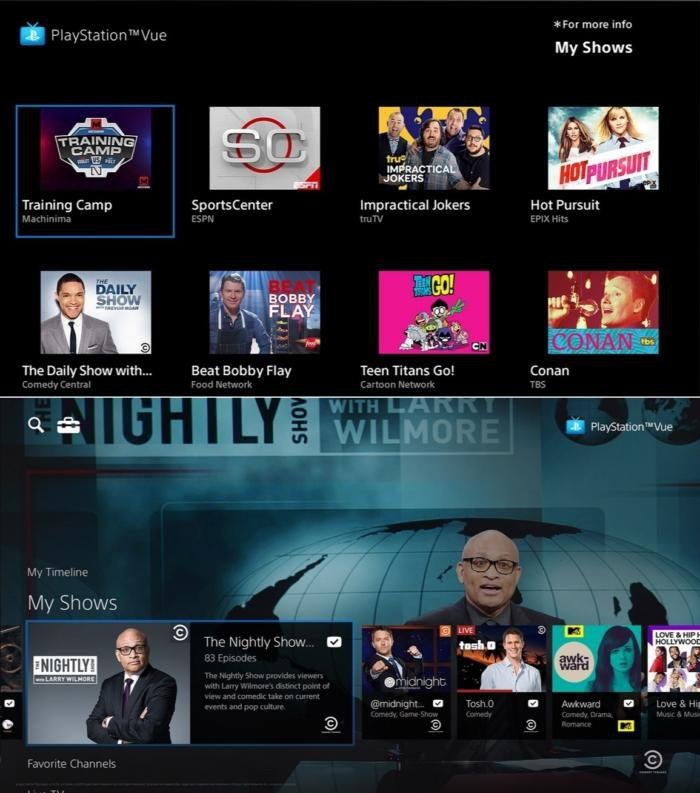 PlayStation Vue's Roku app (top) versus the Amazon Fire TV version (bottom).
That said, Roku still has some clever ideas, including its Roku Feed feature that alerts you to new TV episodes and price drops on movies, and the ability to listen through headphones from any Android or iOS smartphone. And while Roku's interface isn't exactly forward-thinking, it is easy to understand.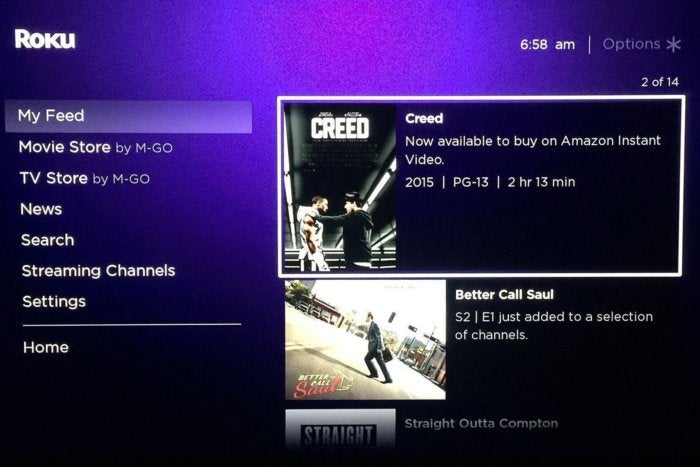 Roku Feed helps you keep track of favorite movies, TV shows, and actors.
What's more, there's really no better platform for 4K HDR video. Google's Chromecast Ultra hasn't launched yet, and it remains a non-starter for folks who want a conventional remote control with an onscreen user interface. Apple TV and Amazon's Fire TV don't support HDR at all, while the Nvidia Shield Android TV is much pricier at $200 and doesn't support Amazon Video. (We've yet to test the Xiaomi Mi Box, which recently launched without much fanfare for $69.)
My advice for 4K HDR TV owners? Grab the Roku Premiere+, unless you have a specific need that's only met by the Roku Ultra, such as USB storage or optical audio out.
As for regular HD viewing, cheap dongles such as the $50 Roku Streaming Stick and $40 Amazon Fire TV Stick are starting to look like the new normal.
Previous Page 1 2 3