SAP helps Singapore's professional women re-enter the workforce
Initiative seeks to close the gender gap at work and raise number of women in technology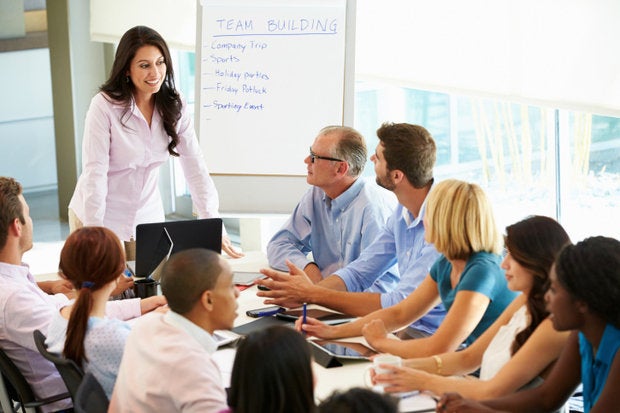 Enterprise application software company SAP today (26 October 2016) announced the launch of Back-to-Work, a new initiative in Singapore. The programme was piloted earlier this year in Japan and Korea.
It is aimed at supporting professional women who are looking to re-enter the workforce after a career break, SAP said in a press statement on 26 October 2016.
With the Back-to-Work programme, SAP is looking to attract women from a wide range of professional backgrounds to ease them back into the workforce. The initiative will allow them to work on suitably challenging projects that match their level of skills and experience.
Candidates should have at least three years of continuous work experience before leaving the workforce for a minimum of two years.
Each assignment will last for six months and work will take place onsite or virtually, depending on the nature of the project. SAP will provide participants with competitive remuneration, flexible work arrangements when possible, and the necessary support they need to integrate into the workplace.
In addition to networking opportunities, a project mentor will guide participants through the process. Participants may also receive an offer for full-time employment with SAP.
"The demands on the family can sometimes take women away from the workforce for a few years," said Darren Rushworth, Managing Director, SAP Singapore. "Many of them are highly qualified and talented professionals who are still able to contribute effectively to the workforce. SAP's Back-to-Work programme is designed to provide them with a smooth bridge back into the workforce."
SAP's Back-to-Work programme not only aims to empower women to return to the workforce, but also to raise the participation of women in technology.
The total workforce partition rate from females stand at 60 percent compared to 77 percent for males. However, there is a widening gender gap in the workforce, especially as the age group increases for females, according to data from Department of Statistics Singapore.
The years that women took on a career break can be a barrier for them to return to similar positions, or to rise to leadership positions. Women merely take up 9 percent of board seats in Singapore.