Shake Shack's secret sauce for getting mobile apps right
The burger chain tapped a crowdsourcing startup to uncover flaws in its mobile ordering operations and to help solve the tricky business of balancing digital services with in-store experiences.
Using feedback from Applause's testers, Shake Shack trained staff on how to work through operational problems, such as what happens when a guest doesn't get a notification that their food is ready, or when an order is incorrectly processed, Crawford says. "We learned so much because of the feedback from real-life experiences and we took that feedback and updated the app," Crawford says.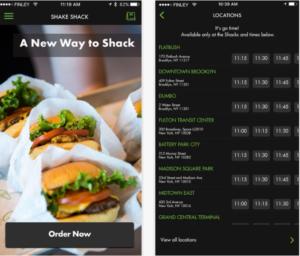 Credit: Shake Shack
Crawford is convinced that the testing paved the way for Shack Apps' approval ratings. In an in-app poll completed by 3,700 guests, 91 percent said the app was visually appealing, with 81 percent indicating they were likely to recommend a friend try the app. More importantly — this is a food chain not a software development company, after all — 86 percent of those surveyed said the food quality was as good or better than what they were accustomed to receiving when dining in.
The positive user experiences can't be understated, particularly as quick-service chains deal with execution issues associated with mobile ordering services. Empowering savvy smartphone users to jump the line is creating a digital divide; consumers who don't use mobile ordering may find themselves waiting for service at the counter.
It's not uncommon to walk into a midtown-Manhattan Starbucks, for example, and see 30 people waiting for mobile orders while baristas try not to ignore the five souls unfortunate enough to try to order at the counter. Starbucks, whose management acknowledged the issue is hurting business, is addressing the issue by notifying app users when their mobile order is ready. Whether and how that will improve service for in-store customers is unclear. Similar issues are hindering the effectiveness of Chipotle's mobile ordering service, leading to slower assembly lines for the burrito-making chain.
Restaurant consultant Aaron Allen says that mobile ordering has created bottlenecks for the likes of Starbucks and Chipotle because the services are ostensibly turning tens of millions of consumers, which vastly outweigh the number of customer service staff employed in QSRs (quick-service restaurants), into cashiers.
While the automation enabled by mobile ordering frees staff to make more drinks or build more burritos, the companies need to figure out how to empower employees to juggle digital and in-store orders, a tricky balance few have mastered. "Part of the learning curve is that you shift the resource issues," Allen tells CIO.com. "You're adding unlimited cashiers but still having the same number of cooks."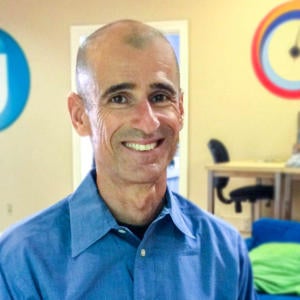 Doron Reuveni, CEO, Applause. Credit: Applause
Meanwhile, Allen says that companies offering digital services will likely reallocate resources and change pick-up and waiting areas, possibly moving them to another part of or even outside of the store. Brands know it's important to avoid driving away millennials seeking the kind of "velvet rope experience" that enables them to hop long lines, Allen says.