Steam Link review: Valve's US$50 box is the game streaming solution you want
The smartest way to bring PC games to your living room.
When Valve first officially unveiled Steam Machines at CES 2014, there was a significant contingent (myself included) who said "Yeah, these are nice but I don't want another computer. Just give me a small, cheap box to hook to my TV for in-home streaming."
Enter Steam Link, which Valve showed off at GDC earlier this year. It's not the only streaming-capable box on the market. There's the NZXT Doko, there's the Nvidia Shield console—but both come with some significant drawbacks. The Doko is limited to 30 frames per second and retails for $100. The Shield only works with Nvidia hardware.
Steam Link, on the other hand, is only fifty dollars, is hardware-agnostic, and integrates seamlessly with your Steam library. And it works pretty well, too.
Design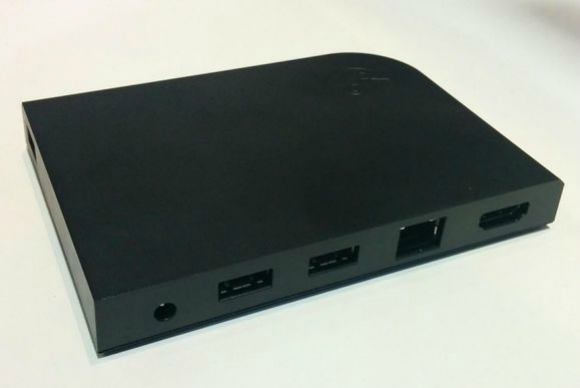 If the goal is "blending into your entertainment center," Valve wins. I love the minimalist look of Steam Link. There's nothing to indicate this is a gaming-centric device, unless you by chance recognize the Steam logo emblazoned on the top. Otherwise it's a nondescript black box. No lights. No buttons. Nothing. It's the sort of Apple-esque design most companies reach for and don't quite nail. Valve—not even known for producing hardware—hits it on the first try.
I don't think I quite realized how miniscule Steam Link was until I saw it in my own living room. At 3.5 by 5 by 0.75 inches (give or take) this thing is literally smaller than my cable modem, to say nothing of the Xbox One/PlayStation 4. I've taken to setting it on top of the Alienware Steam Machine, where it looks sort of like a baby computer. Here it is on top of the Xbox One.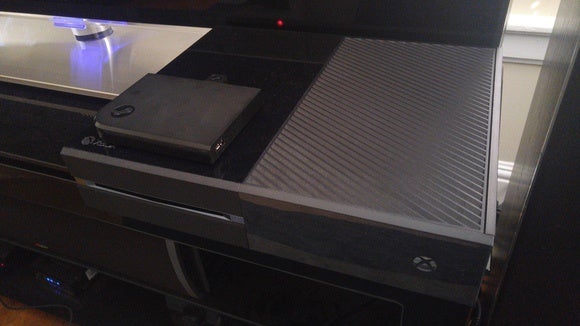 I wanted to take a picture of the Steam Link on top of an Xbox One, but realized I might need a microscope.
It's also heavier than expected, due to a heat sink in the bottom of the casing. Not heavy. You won't get buff curling your Steam Link hardware. But it's reassuringly solid, dense in a way you wouldn't anticipate from its footprint.
There are three USB 2.0 ports on the Steam Link—one on the right side, two in the back. The rear also features the power input, a 100Mbps ethernet port, and HDMI-out. At least one of those USB slots will be taken up by your controller, be it a Steam Controller or an Xbox controller or something else. I've been using the side port, though that's obviously not quite as sleek.
It's small, it's inconspicuous, it's a black box. There's not much else to say about the Steam Link's design, and that's a good thing. Valve's designed the ideal living room machine, inoffensive to a 'T.' It makes me wish Valve would work on more hardware; there's clearly talent at that company.