The 10 must-have utilities for macOS Sierra
For the least frustration and most efficiency on your Mac, install these handy extras.
What pushes Transmit to the top, however, is that any remote service you can view in a window you can also turn into a Finder-mountable drive that Transmit manages behind the scenes like any other networked volume.
Using more advanced settings, you can create rules about how uploaded files are tagged when transferred to servers, something that's often required when using Amazon S3 for hosted media.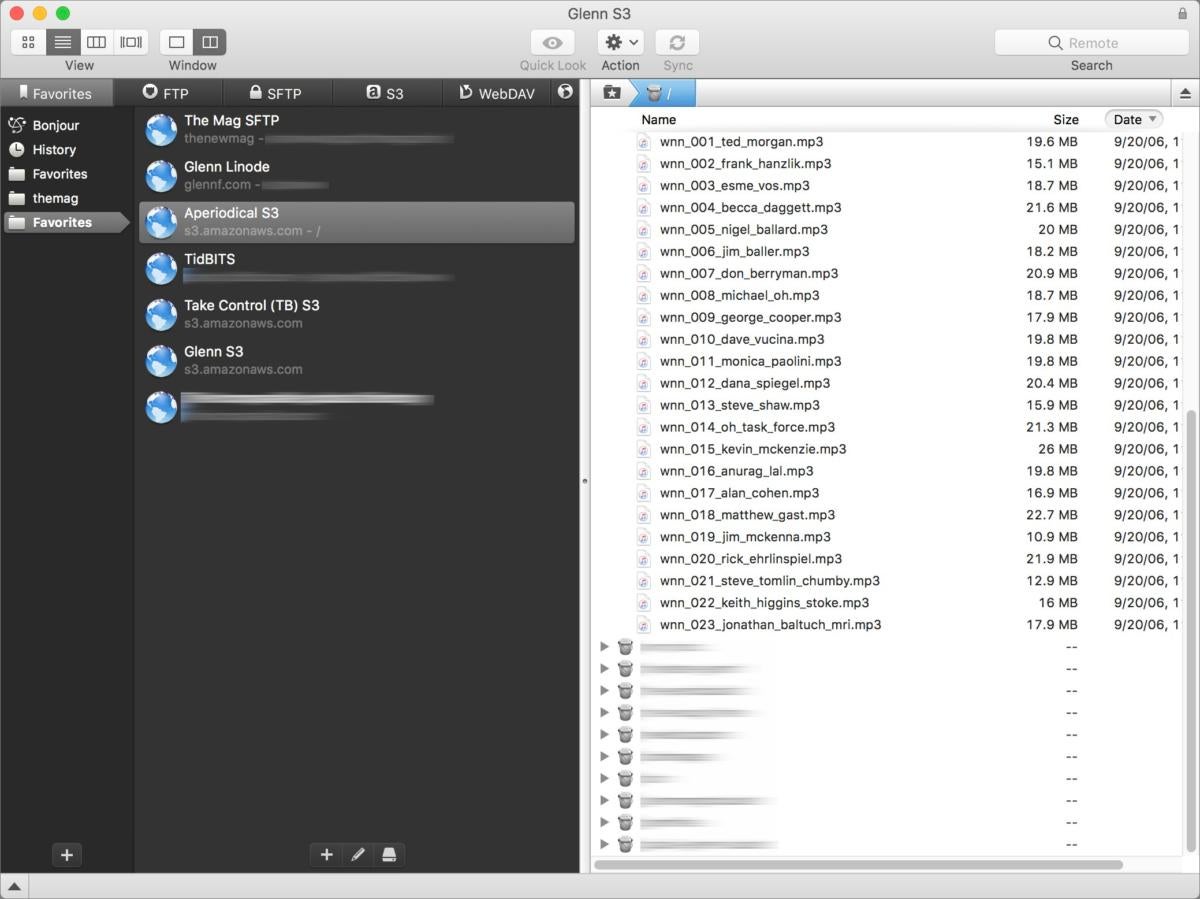 For transferring files to and from remote servers, Transmit offers friendly ease.
Transmit is my favorite file-transfer app, but it's a little behind in supporting cloud services and advanced options, and doesn't support cloud services' encryption features. I turn to Cyberduck (free to use, donation requested; US$24 via Mac App Store) for Google Cloud Storage access. Cyberduck also supports Amazon S3, Backblaze B2 (its cloud storage offering), Microsoft Azure, and others. It's a harder program to master and has more rough edges.
One tier up, with concomitant difficult in using, is ChronoSync (US$50), which is a sophisticated file-synchronization app that lets you set data-at-rest encryption options for Amazon S3 and Google Cloud Storage, and also works with SFTP. It's harder to use for simple file transfers, but if you're looking for manual and automated sync with remote servers with robust encryption control, it's the only good choice at present for macOS.