The Beginner's Guide review: A weird, fiercely personal game
Surreal to a fault.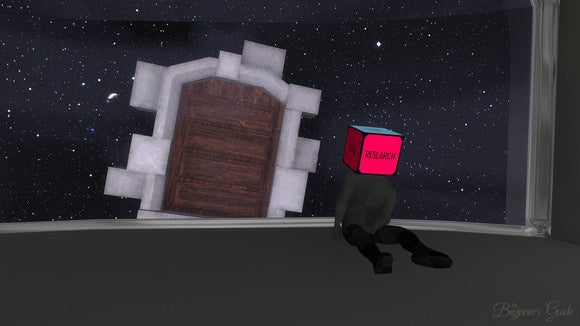 Here's Davey Wreden's Steam description for his latest game, The Beginner's Guide:
"The Beginner's Guide is a narrative video game from Davey Wreden, the creator of The Stanley Parable. It lasts about an hour and a half and has no traditional mechanics, no goals or objectives. Instead, it tells the story of a person struggling to deal with something they do not understand."
Turns out this disarmingly honest appraisal is a sign of what's to come. To get a bit more specific: The Beginner's Guide is short, weird, and either fiercely personal or painfully self-indulgent—or both, if you'd prefer.
New beginnings
The game opens with Davey Wreden himself narrating. What we're about to experience is, he says, a compilation of games made by his friend Coda between 2008 and 2011. Wreden's goal is to demonstrate that the player can get to know a designer through his or her work—that given enough examples of Coda's games, we'll be able to understand him.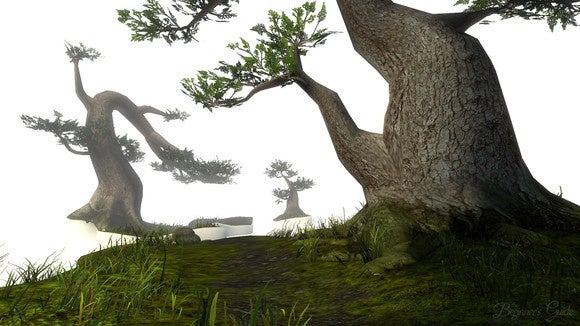 It's an interesting pursuit in video games, given that most are not the work of a singular individual. Few people become household names in this industry—Ken Levine, Sid Meier, Tim Schafer, Cliff Bleszinski—and most of those were supported by teams of dozens or even hundreds of people. Auteur theory tends to break down in video games even quicker than it does in film.
But the works compiled in The Beginner's Guide are different. They're small, they're experimental. They're the half-formed games you find on the fringes of the indie scene, spawned from a single idea and sketched into being. They're the gaming equivalent of art house cinema.
There's the level where you can only walk backwards. There's the level about doing chores. There's the level where you're halfway up a flight of stairs and Coda slows your movement speed to a crawl. We get about a dozen glimpses into Coda's mind, through The Beginner's Guide. And Wreden's around to talk us through them. Here, he explains some decision Coda made. There, he rationalizes why Coda made such and such level.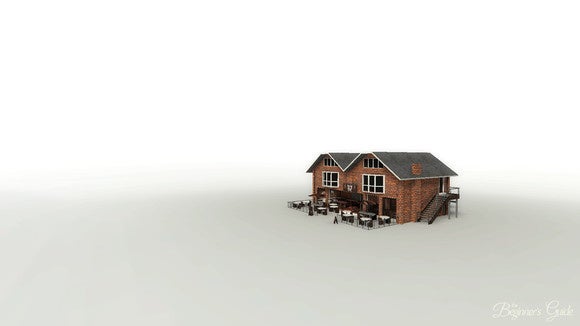 Wreden even helps the player past some particularly frustrating points. He skips us past a labyrinth, admitting he doesn't really know why Coda put it in. When Coda forces the player's movement speed to a crawl, Wreden tells us he's fixed it so if we hit Enter we'll go back to full speed. He builds us a bridge over an invisible death trap.
He thinks Coda is a genius.