The case of the missing Apple Watch Sport
Or: Why I'm not a fan of the Sports Band.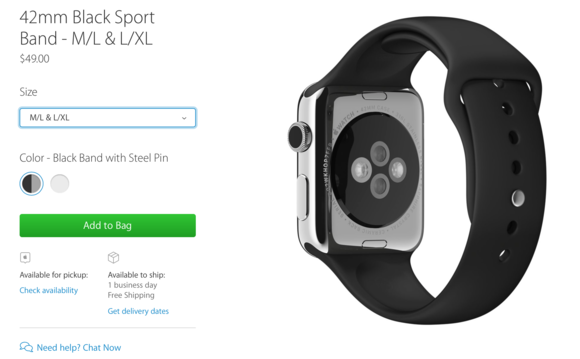 A few days ago I was making my way to work, standing on BART. The train stopped, and the driver announced that we were going to be delayed for a minute or two. That's when I decided to check the time on my Apple Watch.
One problem: my Watch wasn't on my wrist.
I've never been a morning person, and my morning routine is always a blur in my mind, but I was pretty sure I put my Watch on before I left the house.
I looked on the train floor around me and didn't see my Watch. I quickly realized that there was no chance of finding my Watch if it fell off after I left my house and before I got on the train. I resigned myself to the idea of it being gone almost immediately.
When I got to the Macworld office, I called home, on the off chance my wife was still there. She was, and I asked her to search my office. No Watch, she said.
I lost my Apple Watch. Oh well. No one to blame but myself.
How I lost my Apple Watch Sport
After talking to my wife and my coworkers, I internally cursed myself for procrastinating. I'd been thinking about buying a replacement band and looked at a few, but I never made a purchase.
I bought a Space Gray 42 mm Apple Watch. The black fluoroelastomer Sports Band it comes with feels nice, but my faith in the pin-and-tuck closure was tested daily.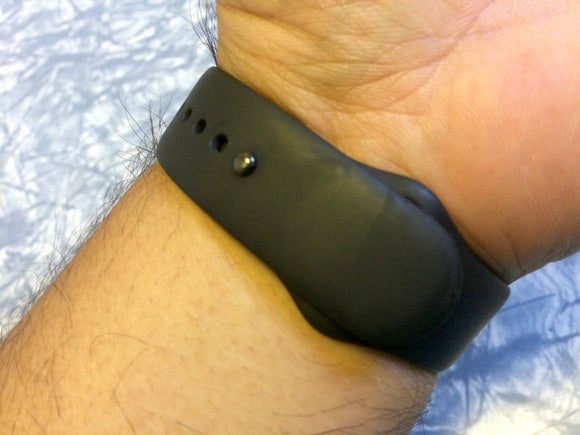 Roman Loyola When you use the last hole on the M/L Sports Band, you're left with about 0.5 inches to tuck and secure the band. That may not be enough.
The problem with this closure is that its security relies on the band being tucked. I use the last hole on the Sports Band, which leaves about a half-inch of band to be tucked—a half-inch isn't enough. I've have many times where throughout the day, the band becomes untucked, which makes the Watch unsecure on my wrist.
What makes the band untucked? It happens when I pull up my sleeve or when I put my hand in my pocket. It happens when I'm typing; I move my wrist in a way that pushes the band out (I'm not a trained typist). I've tried tightening the band, but the next hole is too snug to be comfortable. (I should note that before the Apple Watch, I was not a watch wearer. Using the second-to-last hole doesn't create a painful, problematic fit. It's a matter of personal comfort.)