The case of the missing Apple Watch Sport
Or: Why I'm not a fan of the Sports Band.
With every Apple Watch Sport, the company includes two bands, one measuring 150 to 185 mm (S/M), and the other measuring 185 to 210 mm (M/L). Last August, Apple released a bigger Sports Band that measures 210 to 245 mm (L/XL). It's $49 and available only in black or white. (Apple also released a $49 Link Bracelet Kit for people who need to lengthen their Link Bracelet band.
I'd been eyeing the larger Sports Band, but I can't get over the pin-and-tuck closure. It's a clever design that, for smaller wrists, seems to work. But for bigger wrists like mine, the cleverness comes at the cost of security. So I was also looking at other bands that use a more secure clasp. But I kept putting the purchase off, with my money committed to other priorities.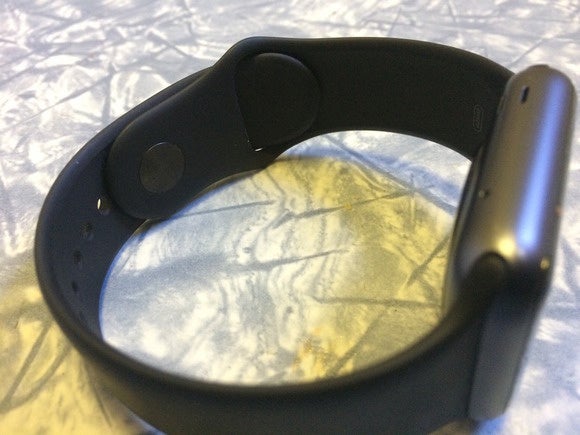 Roman Loyola For me, the amount of band that's tucked isn't enough.
How I found my Apple Watch Sport
One of the reasons why I was so quick to resign myself to the idea that I lost my Watch is because it's a device with no real way to track it. Find My iPhone can be used to track a lost or stolen iPhone, but it can't be used for tracking an Apple Watch.
According to Apple, the Apple Watch can connect to a Wi-Fi network, but it seems to use Wi-Fi only to pair with your iPhone if Bluetooth isn't available. In other words, the Apple Watch is not using Wi-Fi to perform any functions at all.
So there's no way digitally to track this version of Apple Watch. Maybe the next version will work with Find My iPhone.
There was still a possibility that my Watch fell off as I made my way out of my house. Since Find My iPhone was useless, I left work early to search my house. When I got home, I walked through my house and didn't see my Watch sitting out in the open.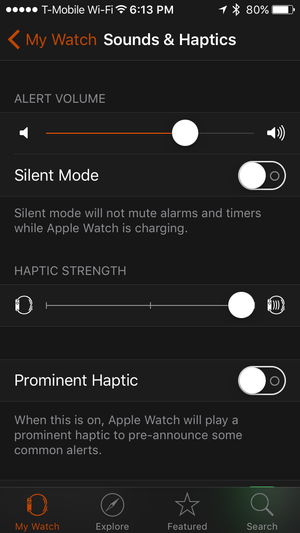 I walked through my house again, but this time, I took out my iPhone, opened the Watch app, and continuously adjusted the Alert Volume to create an audible "alert ping" from the Watch. And after a few steps in my garage, I heard it and saw it laying next the compost bin.
I found my Apple Watch. Whew.
Later, I went online and bought the L/XL Sports Band. I feel like I should give the pin-and-tuck closure another try with a longer band that provides a better tuck. And once I pay off other obligations, I'll buy another band with a clasp that feels more secure to me.
In the meantime, my Watch is on a little tighter. The Sports Band does stretch over time, so either the band will give a little and become more comfortable, or, as with dental braces, I'll get used to it eventually.