Tips and tricks for the new Apple TV's Siri Remote
Apple kept the Siri Remote nice and simple, but it's got some extra powers you should know about.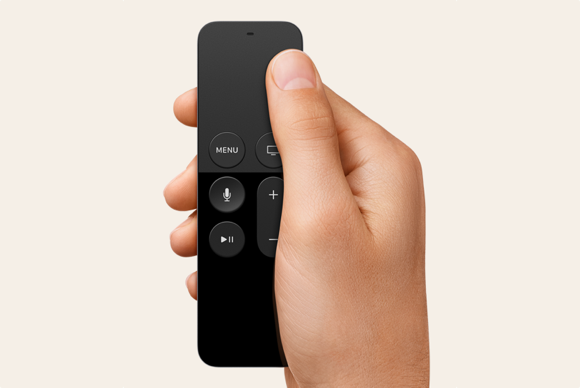 Credit: Apple
The Siri Remote that comes with the new fourth-generation Apple TV is way more powerful than the Apple Remote it replaces. It's fun to use, and mostly intuitive, but we've already uncovered some not-so-obvious tips and tricks.
Power up
The Siri Remote has a Lightning port, and comes with a Lightning to USB cable for charging it. Apple says the built-in lithium-ion battery can last "months" on a charge with normal use, but when it's time to recharge you can just connect it, using the Lightning cable, to your Mac or a USB charger.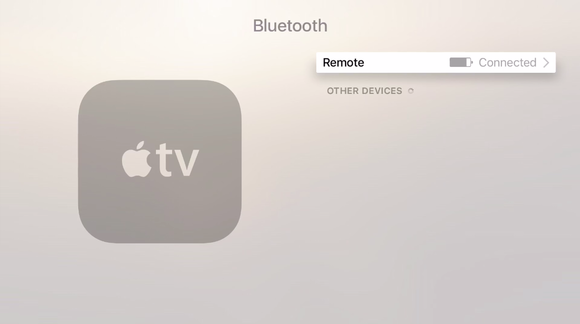 You can see how much juice your Siri Remote has, in a general, nonspecific sense.
To see the battery life remaining in your remote, go to Settings > Remotes and Devices > Bluetooth on the Apple TV. This page features a graphical display of how much battery life is left, but not a percentage or a time estimate to zero (when it's not plugged in) or fully charged (when it is plugged in).
Home, Jeeves!
The button to the right of the Menu button has a TV icon on it. That's the Home button. It always goes all the way back to the Apple TV's main interface, saving you multiple taps of the Menu button, which takes you back one screen at a time.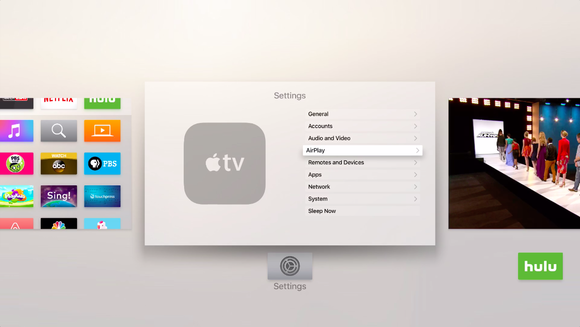 The app switcher is a huge time-saver. Double-press the Home button to use it.
If you double-tap the Home button, you'll see an app switcher very similar to the one in iOS, showing your recently used apps. Then just use the touchscreen to scroll to the app you want, and click to go there. This is very helpful for jumping from one app to another without having to go back to the main menu.
On and off
The Siri Remote can turn your TV on and off, and if your TV supports HDMI-CEC, it should set itself up automatically the first time you pair your remote. Then, just hold down the Home button and the Apple TV will ask if you want to put it to sleep. Select Sleep to not only put the Apple TV to bed, but also turn off your television. Once it's off, press Home again to wake up the Apple TV, while also turning on your TV and selecting the Apple TV's input.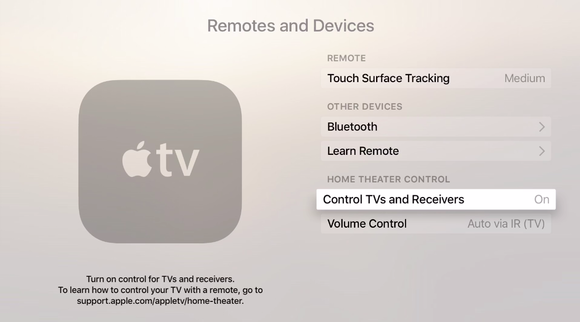 Make sure this option in Remotes and Devices is set to On, and CEC is enabled on your TV.