Tips and tricks for the new Apple TV's Siri Remote
Apple kept the Siri Remote nice and simple, but it's got some extra powers you should know about.
Adjust the trackpad speed
I keep accidentally fast-forwarding or rewinding videos when picking up the Siri Remote and brushing the trackpad inadvertently—that thing can be sensitive! No other remote I've used with my TV has a trackpad like this, so I'll just have to get used to picking it up from the bottom. (Insert joke about "holding it wrong" here!)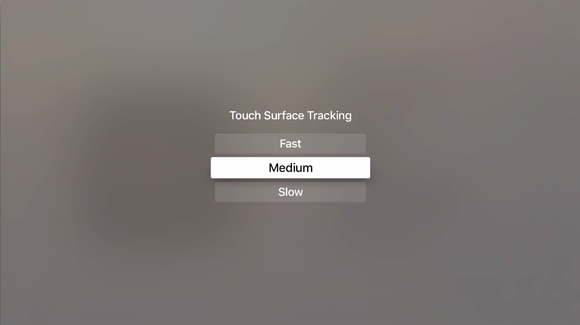 Slow down (or speed up!) the trackpad speed. It defaults to Medium.
Unfortunately, you can't adjust the sensitivity of the trackpad, but you can tweak how quickly it scrolls through menus, in Settings > Remotes and Devices > Touch Surface Tracking. This defaults to Medium, but you can choose High if you want to really zoom, or low to slow everything down a little.
Force quit or restart
If an Apple TV app freezes, try holding down Menu until you go back to the home screen. To restart the Apple TV, you can go to Settings > System > Restart. But if the whole Apple TV is unresponsive, you can force-restart it with the Siri Remote. Just hold down the Menu and Home buttons together, and let them go when the white LED on the front of the device starts to flash.
Previous Page 1 2 3