Tobii Eye Tracker 4C hands-on: Mousing with your eyes has surprising potential for gaming
Eye tracking is a luxury not everyone needs, but when it works, it works.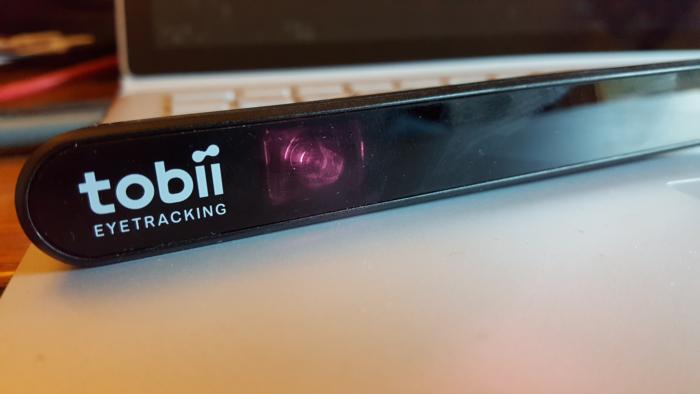 Tobii's latest eye-tracking peripheral, the Eye Tracker 4C, refocuses itself on gaming while cutting out some of the cruft that limited its predecessor. Its basic constraints, however, haven't measurably changed.
Eye tracking sounds magical: The small, USB-powered 4C "eye mouse" sensor mounts to your monitor, watches your eyes, and "teleports" your cursor to where you're looking. Available for $149 via the Tobii Web site (with a mandatory $25 shipping fee) the 4C is priced at $10 more than its predecessor, the EyeX. The 4C began shipping on December 2.
It's a hefty price for a peripheral that essentially supplements your mouse for work and play, though Tobii continues to add features to justify the price tag. While the EyeX added facial login via Windows Hello, a feature that carries over into the 4C, one of its flagship innovations is a new "head tracking" feature, though currently available in just a single game. Tobii's 4C also now offloads all of its requisite computing power into a dedicated EyeChip ASIC housed within the 4C itself.
Both the EyeX and 4C only work with a single monitor, however, and neither offers the absolute precision you might hope for.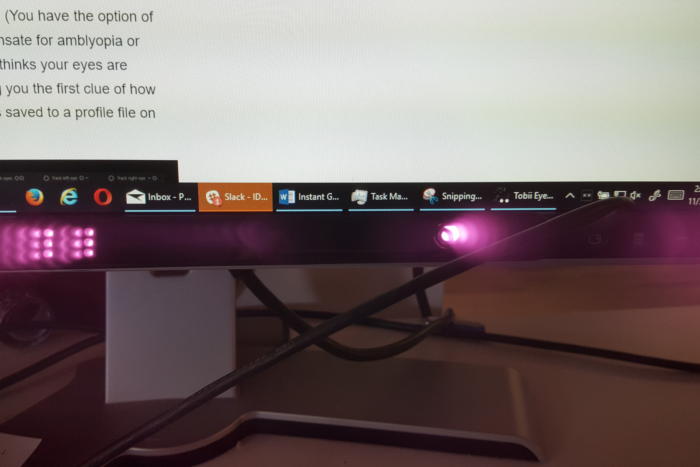 Although you can mount the 4C to a notebook, it's probably best to attach it to a desktop monitor.
Tobii's 4C is still just slightly better than a mouse
Be sure you're committed to the 4C before you install it. Like the EyeX, the sensor bar magnetically attaches to a small, flat mount that essentially glues itself to your monitor or screen. (The 13.2 x 0.66 x 0.6-inch thick sensor bar fit neatly within the bezel of my circa-2008 Dell 2408WFP monitor, but you may be out of luck with a more modern, bezel-less monitor.) A 31-inch-long USB cord snakes between the sensor bar and your computer.
The other improvement the 4C offers is that Tobii has noticeably decreased the luminance of the sensor bar's integrated LEDs, which track your gaze by flashing 90 times a second. At worst, I had the sense of staring into the embers of a dying fireplace.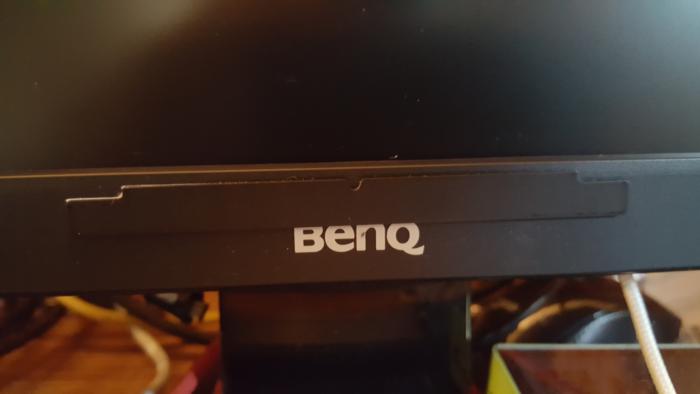 I actually used the EyeX's mount to secure the Eye Tracker 4C. It worked fine.
Also, don't even think about buying the 4C if you own a Mac or run Linux, as Tobii's drivers (contained within a 223MB software download) only support Windows 7, 8.1, and the 64-bit version of Windows 10.
Tobii has pared down its software, too—not always for the best. If you didn't already know the 4C allowed you to log in via Windows Hello, neither the software nor even the enigmatic box actually reveal that you can. (To do so, enter the Windows 10 Settings "face login" menu. The 4C's "installation instructions" don't do much beside demonstrate how to mount the magnetic mount, then direct you to the Tobii website to download the software package.)