Triby review: Alexa transforms a silly gadget into a family-oriented digital assistant
The Triby outperformed any other speakerphone I've had in my kitchen. Its speaker function was smooth and clean: People on the other end of a Triby VoIP call could hear me clearly, and their voices consistently sounded intelligible.
Alexa! So nice to see you!
If you're committed to Siri, watch out! She might become a bit jealous of your new flame, Alexa. If you already own a Triby,activating Alexa is easy. Make sure you have current versions of the firmware, the Triby App, and the Amazon Alexa app; execute a few steps, and Bingo! Alexa will come to life on your device.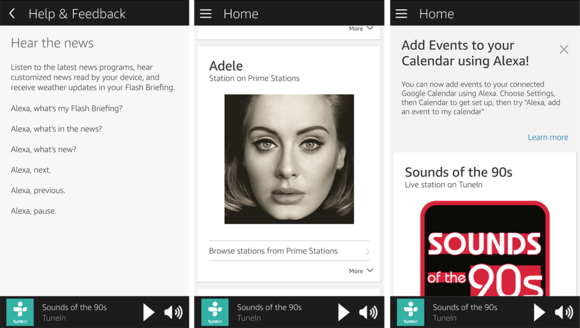 You can customize Alexa on the Triby via the Alexa smartphone app. Credit: Theo Nicolakis
The next steps are to enter a few preferences in the app, such as your zip code, preferred news sources, and even your favorite destination. Now you can ask for a roundup of today's news, the weather, or even if there's any traffic on your way to work.
This isn't some handicapped version of Alexa, either. Being able to say, "Hey Alexa, play Adele," "Alexa, play some music from Amazon Prime" or "Alexa, play NPR" without needing to press a button or reach for a smartphone was such a liberating feeling. It was so natural, so useful. I went days on end using the Triby without once picking up or needing to use a mobile device.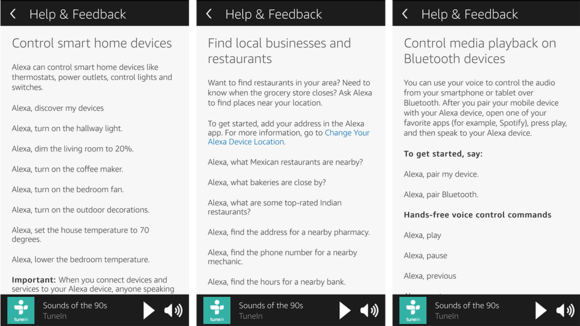 Alexa has instant voice commands for tedious tasks. Credit: Theo Nicolakis
After linking my Google calendar. I could say "Alexa, what's on my calendar for Wednesday?" I could control my connected-home devices—including my Nest thermostat and Philips Hue lighting. I could have even called for an an Uber ride or add stuff to my shopping list. If you're an Amazon Prime subscriber, you get even more integrated features. Yes, Alexa's a very smart digital assistant; paired with Triby's excellent audio hardware, the combo is flat-out great.
I did notice a few minor bugs and feature limitations that Invoxia should address. If I was playing a radio station, for example, Alexa wouldn't respond. I had to stop playing the station in order for Alexa to start working again.
Is there an Echo in here?
You could argue that the Triby is really just a slightly more-expensive incarnation of Amazon's own $180 Echo (available at Amazon). For me, the differentiation isn't in the brains, it's in the brawn. The Triby's audio quality, portability, magnetic back, and more rugged design set it apart from the Echo, but the Triby's app-specific features are less compelling. Whether the Triby is worth the few extra dollars depends on your personal preferences and priorities.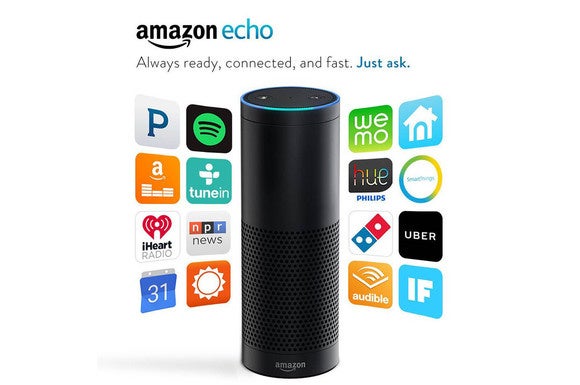 The Triby and Amazon Echo have some similar features, but very different hardware. Credit: AMAZON
Previous Page 1 2 3 4 5 Next Page