Trump's budget: Say goodbye to U.S. tech pre-eminence
If enacted, the budget would go a long way toward changing the U.S. from a leader to a laggard in new technologies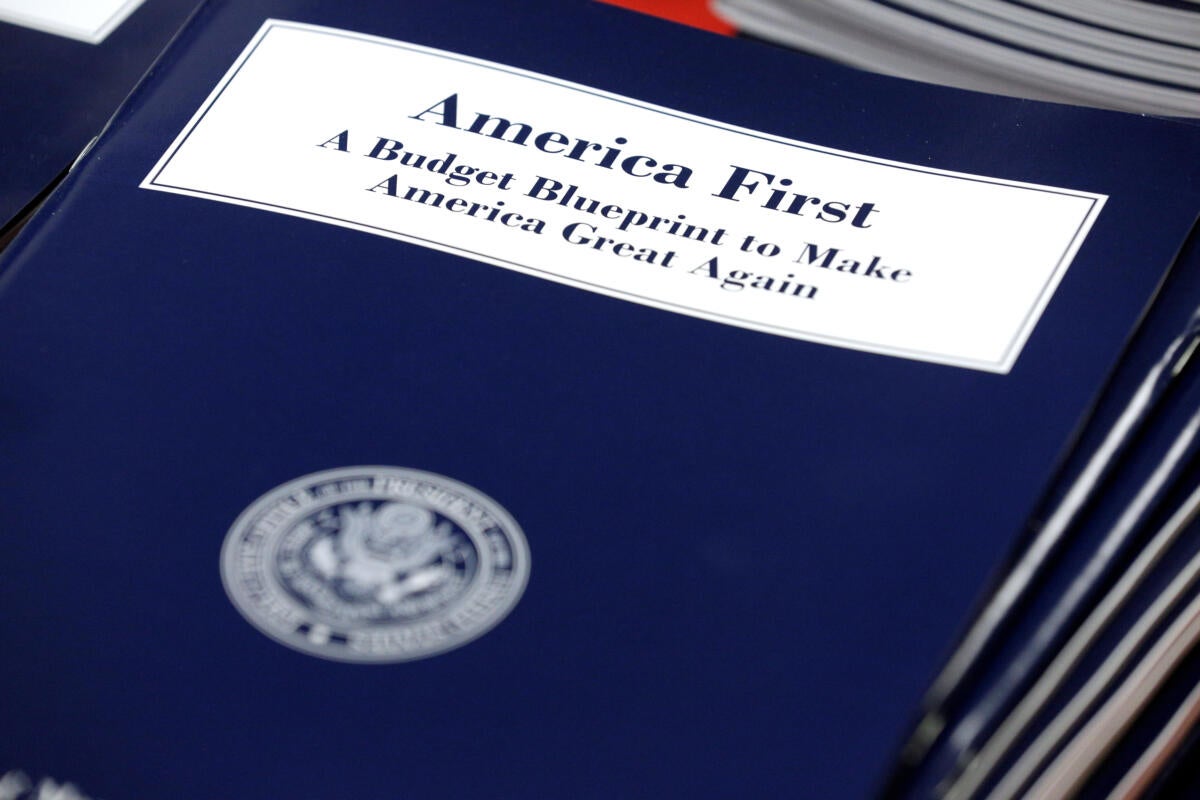 Credit: Joshua Roberts, Reuters
The internet was created thanks to funding from the U.S. government — and the United States is still riding the economic boom and wave of creativity it unleashed. That's just one example of how government spending has fueled innovation that drives the world's largest economy.
But now, thanks to President Trump's recent budget proposal, the U.S. faces losing its worldwide tech leadership. Far from making America great again, the budget would go a long way toward making the U.S. a laggard rather than a leader in new technologies.
Since the middle of the 19th century, no matter their disagreements, Republicans and Democrats have been united in their support for funding science and technologies. Abraham Lincoln is justly remembered for saving the Union and ending slavery, but his achievements having to do with technology and science are often overlooked. In 1862 he signed the Pacific Railroad Bill, which helped fund the building of the transcontinental railroad, a pre-eminent technology of its day, which transformed the country and our economy in ways that were just as dramatic as the internet's effect today.
That same year, Lincoln signed into law the Land Grant College Act to fund universities to study agriculture and mechanics, two cutting-edge technologies of the time. Eventually, the universities branched off into other sciences and technologies. Some of the world's greatest research universities were founded or funded by that act, including MIT, Cornell and Berkeley. The act did much to ensure that the U.S. became the world's tech leader.
With Trump's budget proposal, all that may change. Many details are lacking, because they haven't yet been provided, but what's there shows that the budget would be the largest assault on tech and science spending the country has ever seen.
Let's start with one glaring example: The budget could well make sure that China will take over leadership in supercomputing. Federal supercomputing research is funded by the Department of Energy's Office of Science. That office's $5 billion budget is being cut by $900 million. Even before that budget cut, China was threatening to take the supercomputing lead away from the U.S. Several months before the budget was released, experts at the National Security Agency, the Department of Energy, the National Science Foundation and other agencies warned that China would likely take over supercomputing leadership as early as 2020. A report called "U.S. Leadership in High Performance Computing (HPC)," issued in December 2016, warned, "To maintain U.S. leadership in HPC, a surge of USG [U.S. government] investment and action is needed." With a $900 million cut to the agency that provides supercomputing research, no surge is on the way.