Trump's H-1B reform may go the way of healthcare
Two Republican lawmakers to seek H-1B cap increase.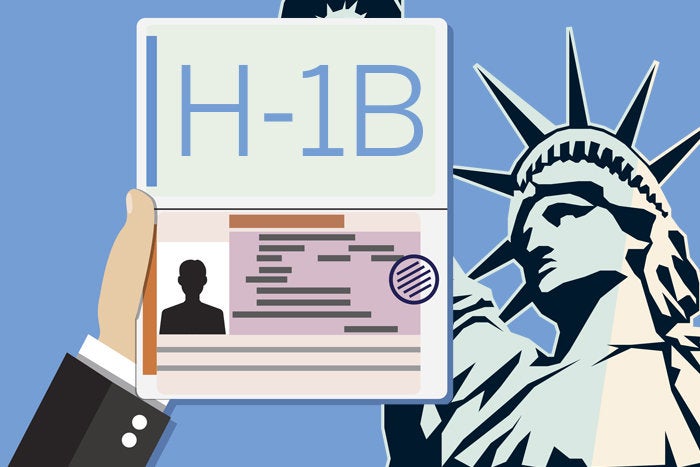 President Donald Trump may have no more luck reforming the H-1B visa than he did with healthcare. If he relies on the GOP alone for support, he may fail.
Trump, who repeatedly criticized the H-1B program during his campaign, faces sharp divisions in his own party over the visa program.
U.S. Rep. Darrell Issa (R-Calif.) and U.S. Sen. Orrin Hatch (R-Utah) plan to re-introduce new versions of old bills that raise the visa cap.
These lawmakers appear willing to meet Trump at least part of the way on visa reform, but they also want to increase the 85,000 visa cap. This could be a problem.
"I do not think Trump is going to go for an increase in the cap," said John Miano, a programmer turned attorney. "If he did, that would be the end of his support. I believe that Trump is committed to cleaning up H-1B," he said.
"We are seeing here why the Republicans have such a hard time governing," Miano said. "They get elected on cleaning up these visa programs, and yet Issa and Hatch are actively undermining the policies that got them elected." Miano and columnist Michelle Malkin co-authored a recent book on the impact of the H-1B visa, Sold Out.
Issa's actions so far illustrate what's ahead for Trump.
Issa recently reintroduced legislation to close the so-called H-1B visa loophole. This refers to a 1998 provision that allows large IT services firms to avoid complying with regulations intended to protect U.S. workers from displacement. These companies avoid non-displacement requirements if they pay a salary of at least $60,000 or if the employee has a master's degree.
The $60,000-salary level hasn't increased since 1998. Issa's bill, the Protect and Grow American Jobs Act, will increase it to $100,000. That may seem like a big jump, but had the law allowed for an annual inflation adjustment, this salary would be near $90,000 today. The Issa bill will also end the master's-degree exemption.
Issa has cited the IT layoffs at Southern California Edison for the legislation. Ron Hira, an associate professor of public policy at Howard University, has pointed out that Edison's own salary data showed its IT workers were paid an average of $110,500 a year, above the Issa bill minimum.
Issa last week, at a Washington forum, said he plans to reintroduce his Skills Visa Act. The initial version of this bill increased the 65,000 cap to 155,000 and creates "a special pool" of 40,000 visas for foreign graduates of U.S. universities.
U.S. Rep. Zoe Lofgren (D-Calif.) said the $100,000 salary wouldn't do a "damn thing." She has introduced legislation to raise the nondisplacement and recruitment attestation exemption to $130,000. Her High-Skilled Integrity and Fairness Act seeks to raise salaries overall with a visa distribution system that favors high-paying employers.