TV binge-watching at its best
Nothing better to do during the long holiday weekend? Try binge-watching some great streaming TV.
If you've never seen a single episode of Lost, I envy you. Not because it's a bad show--far from it, faaaar from it. Because you get to watch it, the whole thing, all the way through, for the first time. I'll never be able to see it for the first time again. But you better believe I'll watch it anyway.
Binge-watching an epic complete series is just the best, and a long weekend is a great time to become one with your couch and take a journey to another universe while shoving pretzels in your face episode after episode. Not that I'm planning to do that or anything. (Shh, I totally am.)
Lost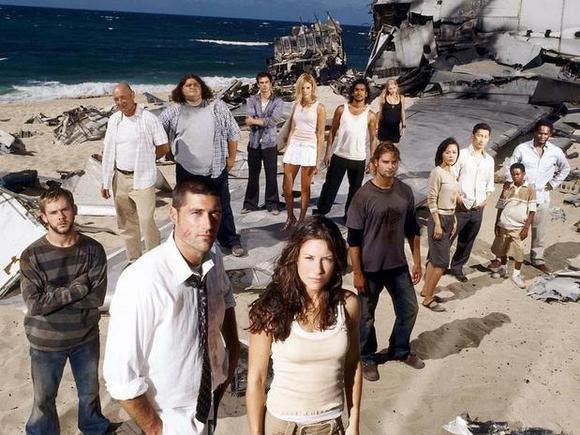 Before I had a TiVo, I once arrived at the airport 20 minutes before my flight took off, because I had to watch the Lost's first season finale before I could get in a cab. Seeing Jack, Hurley, Jin, Sun, Claire, Sayid, Charlie, Michael, Walt, Hurley, Shannon, Boone, and of course Locke file onto that plane and take off...chills. (And then I stepped onto the plane that would take me to New Jersey or wherever I was going. Not the best idea.)
You should not watch Lost, one of the best-written, best-acted, most frustratingly weird sci-fi series, 20 minutes before you have to get on a plane. But you should watch all six seasons on Netflix, Hulu Plus, and Amazon Prime. Whether you saw it on TV or not, it's fun to keep a tablet or laptop handy for frequently (okay, obsessively) looking up characters, connections, and theories on Lostpedia.
Friday Night Lights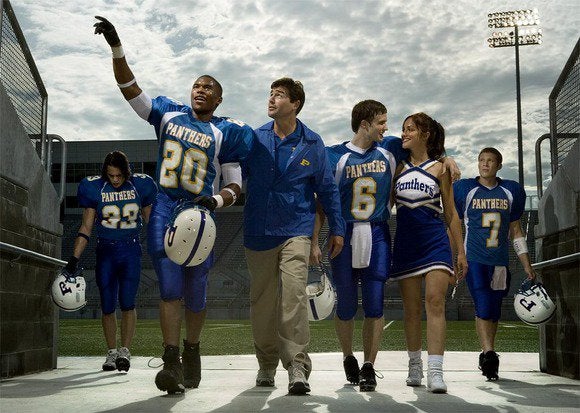 One of the best compliments I can give this show is that when my husband and I got a couple episodes from the end, neither of us wanted to finish it. We wanted that last season to go on forever. If you haven't watched it, don't worry that you need to like football to enjoy it, either. Friday Night Lights is the story of a tiny West Texas town that's simply crazy for high school football, but the characters are so relatable and the performances so touching, it turns out the football parts aren't the true heart of the show. (They sure are fun to watch, though.)
The show gets an extra layer of believability (and beauty) from being shot in real locations—as in, no soundstages, and using real locals as the extras. Then they blow that believability briefly with Landry's ridiculous season 2 subplot, but that's okay. By the time you get to the end of season 5, I bet you'll be wiping away real tears. Repeat viewers can spend their time thinking of possible plotlines for all the characters in the Friday Night Lights sequel film that totally needs to happen (but might not).