Uber scandal highlights Silicon Valley's bad behavior
What price convenience?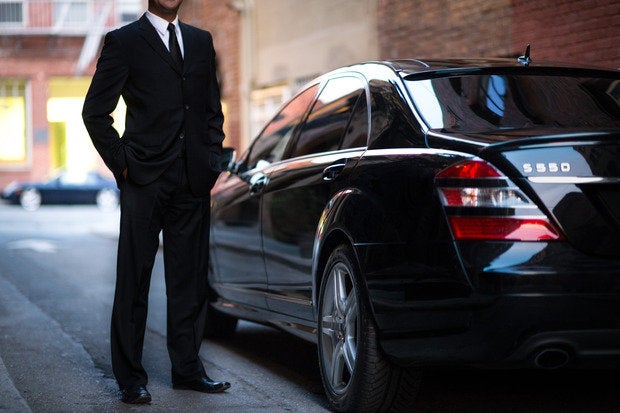 Credit: Uber
Car service app Uber found itself in trouble again when top executive Emil Michael was caught at a dinner party suggesting that the company hire opposition researchers to dig up dirt on the (predominantly female) journalists who have been asking uncomfortable questions about the crazy successful car service startup caught up in scandal after scandal.
It's led to a lot of discussion about whether or not anyone can trust Uber.
Naturally, the world -- particularly the media world -- exploded in outrage over Michael's comments. Many say it's a tempest in a teapot, limited largely to the insular community of Silicon Valley tech reporters, which -- full disclosure -- includes me (obviously). But maybe it shouldn't be limited that small group.
One San Francisco reporter shared the story of how Uber employees warned her that corporate command might be watching her after she wrote a piece critical of the company.
Others recalled past instances where Uber demonstrated its commitment to never pulling up rider data by pulling up rider data. Sarah Lacy, the Pando Daily reporter who was the primary target of Michael's half-baked plan to smear her, said that the incident should make women fearful of taking Uber, ever. Just think of all the data the company has on riders, from finances to daily movement patterns.
The latest trouble culminated in a Twitter apology from Uber CEO Travis Kalanick, who called Michael's controversial statements "terrible" and said they "do not represent the company." Both also apologized to Lacy. But nobody was fired and none of Uber's investors have come forward to condemn their portfolio company's behavior. No specific points were addressed. It was a crowning achievement in non-apology.
"There is something very wrong with this company. It's like Richard Nixon came back from the grave and is running a startup," joked tech pundit John Gruber at Daring Fireball.
It's not just Uber. There's a hard thing about living in Silicon Valley -- once defined as the actual literal valley south of San Francisco, but now encompassing the entire San Francisco Bay Area -- and it's something that not a lot of people like to think about. Everyone who lives here -- who partakes in this new world of innovation, as an investor, employee, or consumer -- is part of the problem.
It's like this: Uber makes money because people keep giving it money, right? And it wouldn't be able to go through all these boom-and-bust cycles of scandal (see also: Convincing drivers to go for toxic loans; filibustering the competition) and public rehabilitation if riders didn't keep getting romanced again and again by lower fares and a promise to do better this time, really. It's pretty much conventional wisdom that Uber is going to keep spreading far and wide, and Uber doesn't really argue much when it's characterized as a true Silicon Valley success story.