Unleash the Fury X: Building a powerful, yet tiny PC with AMD's top GPU and APU
AMD just released a new flagship graphics card and APU, so we crammed both into a tiny PC to see how they perform.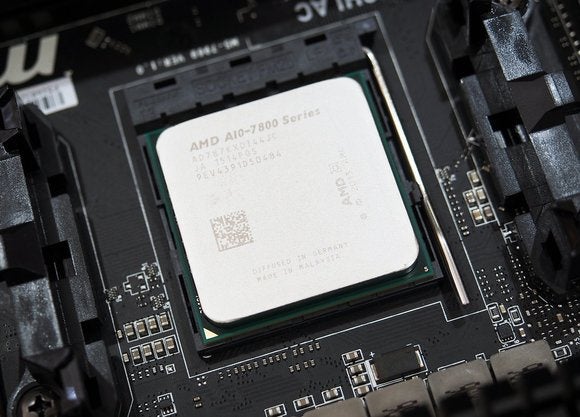 AMD's got some new flagship hardware, and you don't need a hulking, car-sized case to use these barnburners.
The bleeding-edge, supremely powerful AMD Radeon R9 Fury X was launched to much fanfare in June, though they can still be tough to find in stores. Around the same time, AMD also launched a new top-of-the-line APU, dubbed the A10-7870K, which packs the highest-clocked CPU cores (3.9GHz) of any AMD APU released to date.
Although high-end graphics cards like the Fury X are best paired to the fastest processors possible, the HBM-equipped Radeon Fury X affords some interesting possibilities due to its smaller size. If we ignore its liquid cooling assembly, the Fury X is only 7.5 inches long—much shorter than the 10-plus inches of most other high-end cards—which makes it a good candidate for small form factor systems that can also accommodate the card's radiator. The relative low-power characteristics of AMD's latest APUs are another plus.
Note: The Radeon R9 Fury Nano, a 6-inch graphics card featuring an underclocked, less power-hungry version of the same Fiji GPU inside the Fury X, promises to fit inside even tighter spaces when it launches on September 10—and sidestep issues the Fury X's liquid cooling can create. More on that later.
All AMD—almost
Intel's desktop processors may dominate in high-end gaming desktop configurations, but AMD is still competitive in the mid-range of the market. Of course, there are Intel processors available that are significantly faster than the A10-7870K— we're not saying this is a build that everyone should jump on. We simply wanted to see what would happen if we crammed AMD's fastest, graphics card into a mini-ITX build that also happens to feature the company's latest and greatest APU.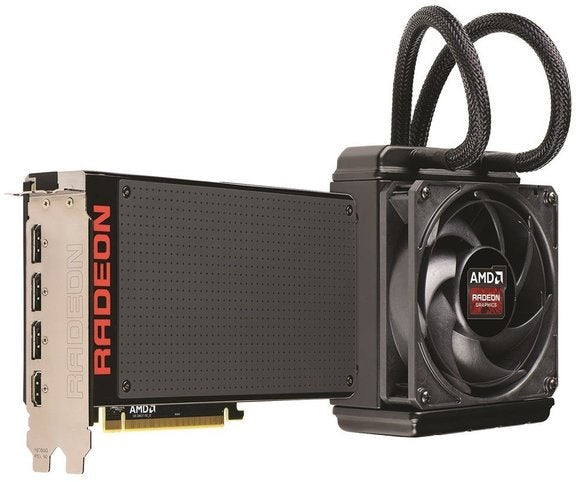 Despite its relatively high performance, the AMD Radeon R9 Fury X has a much smaller form factor than a typical, enthusiast-level graphics card.
The components we chose for the build were as follows:
AMD A10-7870K APU - $139.99
MSI A68HI AC AMD A68H Motherboard - $79.99
16GB (8GB x 2) AMD Radeon DDR3-2133 RAM - $99.99
AMD Radeon R9 Fury X - $649.99
AMD Radeon R7 240GB SSD - $99.99
Thermaltake Core V1 mini-ITX Chassis - $49.99
Corsair CX Series CX600 600W PSU - $69.99
Total cost: $1189.93
Not including the operating system, total cost for the hardware was just shy of the $1200 mark. A copy of Windows 10 will set you back another $100 or so.
The A10-7870K and Radeon R9 Fury X releases were the inspiration for this build; they obviously make the list. To support the APU and GPU, we needed a mini-ITX board with the correct socket and slots, and the $80, AMD A68H chipset-based MSI A68HI AC motherboard fit the bill.