With Amazon Wallet, the company gets to see what you still buy in the real world
For now, the app just stores gift cards and loyalty cards. But we think the company eventually wants to run every transaction through your Amazon account.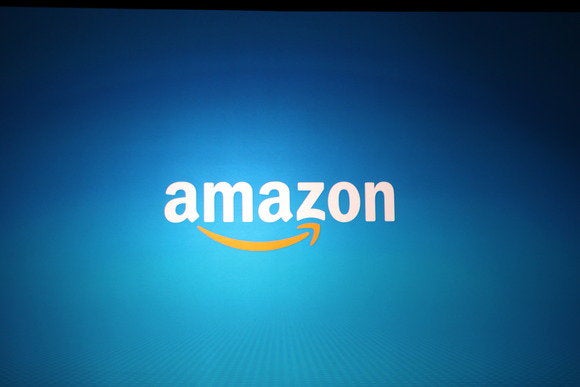 Amazon CEO Jeff Bezos has always sold investors and analysts on the future—the company's immediate strategy is about attracting customers, not just amassing profits. Even as Amazon bled money to the tune of $126 million last quarter, the silver lining was that net sales were up nearly 25 percent.
Sales are the foundation of the company's future success—in short, Amazon needs us to keep shopping. Just a couple days before its quarterly earnings report, it launched Amazon Wallet, a beta app in the Google Play Store and Amazon's own Appstore for Android that acts something like Passbook on the iPhone. In its current form, it's meant to keep all of your gift cards (for Amazon and elsewhere) in one convenient place, so they're always accessible when it's time to shop.
The hook, however, is that you need to be signed in to your Amazon account for it to work. So now Amazon will know when you're shopping at retailers that aren't Amazon.
Show me the money
Amazon already sells everything but the kitchen sink (and a few kitchen sinks), but it has no presence in the physical world. Short of opening a warehouse store, Amazon is constantly looking for a way in. The Fire Phone is the first serious step toward breaking down those walls—with Firefly, Amazon is turning the world into your shopping mall—and coupled with same-day delivery in some areas, Amazon is ever inching closer to mimicking the instant gratification we get from a store, even if it never gets its drone experiment off the ground.
Wallet takes a bit of a different tack. By linking gift cards to your Amazon account, Amazon is peeking in on your brick-and-mortar shopping. When you use Wallet to buy a pack of pens with a Staples gift card, you're obviously not buying them from Amazon, but you may as well be.
Amazon's complex ecosystem is built on getting you to use your Amazon account in myriad ways. From Prime to Kindle to Audible to Amazon Fresh to subsidiaries like Zappos and Wag, Amazon lets you purchase anything you need anywhere you are. And it's so easy—and so cashless—that it almost doesn't feel like actual spending.
Wallet is still in its infancy, but it seems inevitable that we'll eventually be able to link our credit and debit cards. In fact, when you log into your Amazon Wallet account on the web, you'll already see a list of all of the bank cards you have saved to your Amazon account, and Amazon is surely working on a secure way to expand the app to handle traditional payment methods too.