With Nest Weave, Nest Labs seeks to establish a de facto connected-home standard
The protocol enables appliances, thermostats, door locks, and other devices to communicate with each other and with Nest products.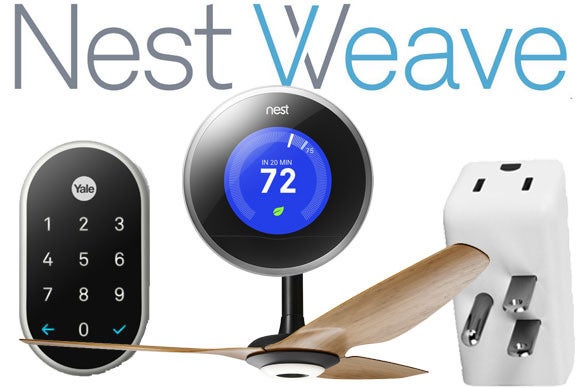 Okay, Nest Weave isn't exactly new. It's the protocol that the Nest Learning Thermostat, Nestcam home-security camera, and Nest Protect smoke-detector use to communicate with each other. That's what enables a Nest Cam to record video if the Nest Protect detects smoke in the home, and the Nest Thermostat to shut down your ventilation system in the same circumstance. Now that it's part of the Works with Nest program, third-party developers and manufacturers can incorporate the protocol into their products, so they can exchange messages, too—with each other and with Nest products.
Why this matters: Most connected-home systems rely on a central control panel to coordinate everything. In order for your lights to come on when you open a door, for example, the door sensor (or a smart door lock) sends a message to the control panel, and the control panel then sends a message to your smart light. A smart door lock (or sensor) that speaks Nest Weave will send a message directly to a smart light that speaks Nest Weave. No control panel is needed, and the latency between the door opening and the light coming on is greatly reduced (Nest claims end-to-end latencies of less than 100 milliseconds, even on a large network).
Nest Weave will run over Wi-Fi or Thread, the IPv6 protocol that Nest Labs is developing with Samsung, Big Ass Fans, and a number of other companies. All that's needed is an 802.15.4 radio. Each device on the network acts as a network extender independent of your Wi-Fi router. So even if your router can't reach every corner of your house, your lock upstairs can still talk to the light in your basement—though it might depend on having a device or two in between.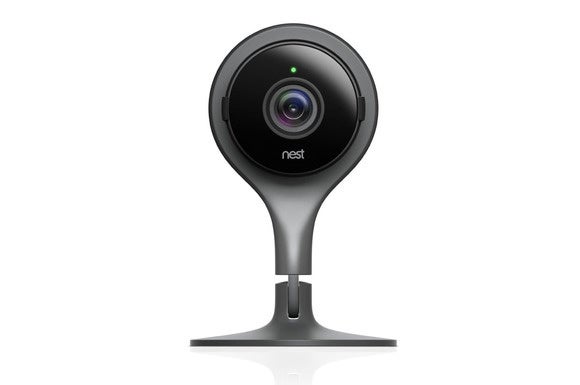 Weave makes it easy for manufacturers to enable their connected-home devices to work together (and with Nest's own products, such as the Nest Cam). Credit: Nest Labs
But in an embargoed briefing a few weeks back, Nest Senior Manager Greg Hu told me it will be very easy for consumers to add Nest Weave devices to the network using the Nest app on their smartphone or tablet. "The Works with Nest promise," Hu said, "is Buy it, plug it in, and it works."
The beauty of a mesh network like this is that it doesn't depend on your router. You'll still need a router when the network clients need to reach the cloud—or when you want to control them from the cloud—but the mesh network itself won't fail if you lose your Internet connection. And because Thread is a self-healing network, it will automatically rebuild itself if any device goes offline because its battery died, it was unplugged, or it just fails. And Weave devices will keep resending a message until it receives an acknowledgement that it's been received by the target.