WWDC: Apple goes to the mattresses
Jason Snell says something about Apple's WWDC 2011 keynote reminded him of mobster movies. No, nobody got whacked. (Except MobileMe.) But Apple did settle old scores and move aggressively forward.
Something about Apple's presentation at its 2011 Worldwide Developer Conference in June reminded me of mob movies. No, I'm not likening Steve Jobs to the Godfather. But Apple's keynote presentation addressed so many longstanding Apple weaknesses and took the company in so many ambitious new directions, that I was reminded of the relentlessness of movie tough guys.
Old business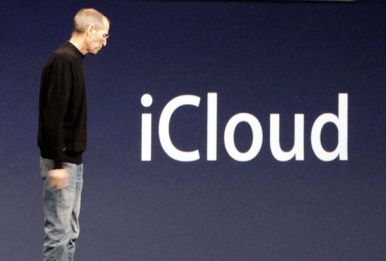 Not the Godfather. But settling old business.
In Martin Scorcese's "GoodFellas," there's a scene that shows every member of a criminal job being found dead after the boss in charge decides they're all liabilities that need to be liquidated, all while "Layla" plays on the soundtrack. (If you're in a "Godfather" frame of mind, recall the bloodbath ordered by Michael Corleone during his godson's baptism.) It's a massive clearing out of old business, and we got a lot of that in this keynote. Except with very little blood.
Apple's Scott Forstall kicked off its announcement of iOS 5, the new version of the software that runs iPhones and iPads, with the humble explanation that he only had time to detail ten new iOS features. But that list addressed almost every major sore spot we've found in the iOS in the past few years. Forstall whacked notifications, cut the tether that tied iOS devices to computers, and sent the outmoded SMS text-messaging system to sleep with the fishes.
Sitting next to me during the event was Macworld Senior Associate Editor Dan Moren, with whom I collaborate on our live coverage of Apple events. Dan turned to me during the iOS presentation and said, "Wow, they're really knocking them down today."
The iOS has been with us since the day the first iPhone shipped in 2007, and in the intervening years Apple has been furiously adding new features. With iOS 5 there's still a lot that's new, but it feels like the first time that Apple has doubled back to fix features that made sense back in 2007 but are clearly antiquated today.
The current system of push notifications (individual pop-up alerts and a stack on the home screen that's dismissed when you unlock it) is a mess, but it's been completely overhauled in iOS 5 with the introduction of Notification Center. Safari on the iPad now supports tabbed browsing. There's finally a built-in to-do list, courtesy of the Reminders app. The Camera app finally lets you press a hardware button to take a picture. The list of fixes and re-thinks is remarkably long.