Busting millennials-in-the-workplace myths
By 2020, nearly half of the U.S. workforce will be comprised of millennials. Instead of buying into the negative hype, forward-thinking organisations should start working to better understand this generation and leverage their strengths or risk being left behind.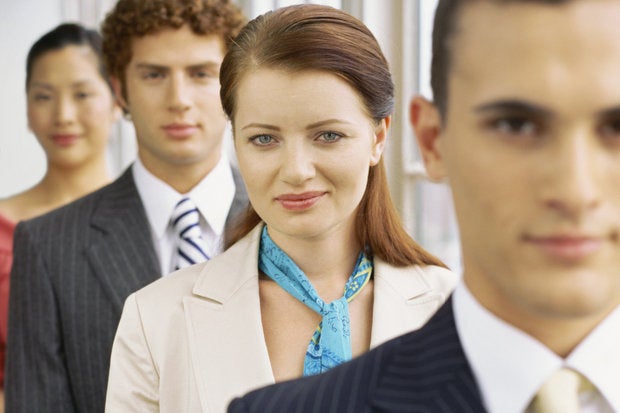 They've been called everything from lazy to prima donnas. They stand accused of being narcissistic, needing excessive handholding and having an unrealistic sense of entitlement.
They're the millennial generation - those born after 1980 -- and they are beginning to enter leadership roles in the workforce. Millennials have a lot to offer, and their generation is poised to revolutionize the workforce. If your business doesn't take time now to understand this generation's motivations and strengths, you risk losing out on a major competitive edge.
Nearly half of the U.S. workforce (46 percent) will be made up of millennials by the year 2020, according to research from the University of North Carolina. Rather than waste time deriding the perceived shortcomings of this younger generation, businesses should be working to better understand the motivations and strengths of these up-and-coming leaders and figure out how best take advantage of those skills.
Millennials Aren't Solely Motivated by Money
This generation grew up watching their parents work their fingers to the bone, prioritizing their work lives over family and social concerns, only to see accumulated wealth and investments vanish in times of recession, says Lindsey Pollak, a millennial workplace expert and author of a New York Times best-seller "Becoming the Boss: New Rules for the Next Generation of Leaders."
Pollak, who partners with companies like The Hartford, has developed a national educational campaign to help Millennials understand their benefits and protect their potential.
"Millennials say that culture, company mission and values are important to them, and I believe that is true. Where I most see this come up is when millennials talk about wanting to work for a company that will support and develop them as a whole person -- their career, their personal life, their health and their values. Millennials tell me that they want to feel proud to be associated with their employer, on social media and elsewhere," Pollak says.
While compensation is a factor in millennials' job satisfaction, they are less likely to tolerate unpleasant working conditions than previous generations, according to research from Bentley University's Center for Women and Business.
The best way for companies to address this discrepancy, says Pollak, is to regularly provide opportunities for employees to tell leadership what they want, and to listen to your employees and let them know their opinions and preferences are taken into consideration.
Millennials Want to Lead
Millennials confident in their ability to contribute to the growth and success of their employer from day one, says Pollak. Research from The Hartford's 2014 Millennial Leadership Survey reveals that 83 percent of the 785 respondents felt they were leaders among their family and friends, and 73 percent of those surveyed aspired to lead in the workplace over the next five years.