CIOs must cultivate the next business technology leaders
Companies must orchestrate succession plans at the lower levels of their IT organizations, mitigating risk that they will fall behind in the event of managerial defections.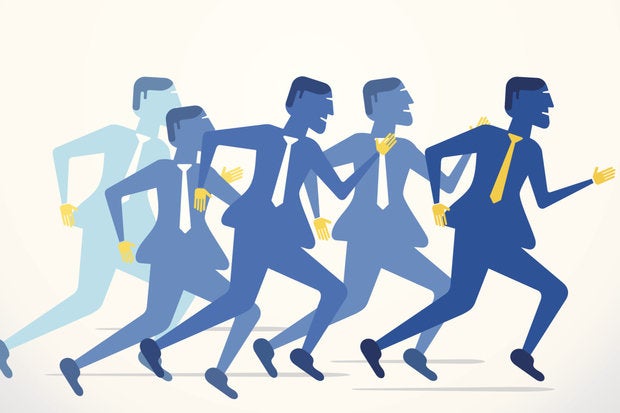 Succession planning has never been more challenging or important as disruptive technologies, fickle customer demands, and evolving regulations require CIOs to cultivate high potential replacements who can lead digital initiatives that facilitate growth. But CIOs must also think beyond their own position in building a loyal bench of their best business technology polymaths, according to new research from consultancy PwC.
"The new world skills are much more about understanding the business and adapting to all of the changes around you, including clients, technology and regulators," says PwC partner Bhushan Sethi, who led the research. "It's a very competitive environment across different technology functions."
This is no mean feat. Talent that can build and manage software systems supporting customers' increasing preferences to connect with their brands online and from mobile devices is in short supply. Staff must also be able to analyze the data consumers generate through digital engagements. Thanks to a proliferation of hacks, managers must also be able to deal with stringent cybersecurity requirements, particularly in regulated industries. CIOs must identify the right talent at the senior management and middle management levels throughout the organization -- and then provide advancement opportunities that motivate them to remain with the company.
Creating a path forward
How can a CIO cultivate loyal employees? A CIO might train an IT director to eventually level up to become his business unit's CIO, Sethi says. Carving out such a path develops loyalty in the employee and his or her staff, strengthening company culture and potentially ensuring favorable business outcomes. Rewarding valued leaders with great institutional knowledge also hedges against the risk that they will defect to another company, leaving the organization with the dreaded "key person loss." It also looks sends a positive message to those on the outside; prospective employees will be more likely to join a company that actively promotes from within.
The good news is that CIOs have help. Sethi says CIOs are increasingly huddling with their CEOs, as well as their chief human resource officers, to identify successors at the senior and middle management levels. These teams create an organizational roadmap of roles they see high potentials and top performers filling as they become available. High potentials must have a strong handle on how the company's IT systems are used to accelerate the strategy for corporate growth.
Among the questions they'll ask: Are they capable of leading an analytics project or overseeing mobile software development that helps the company capture and retain customer? Do they understand the company's regulatory landscape? Do they know how individuals should respond to phishing attacks? Do they have a strong handle on how key stakeholders such as marketing make the company money? Can they collaborate with and build joint solutions with other departments? This management team will assess readiness timelines – now, two years or three years – as well as what they need to do to keep them interested and develop them.