CIOs receive low marks on IT reform report card
Nearly a year after the sweeping FITARA overhaul took effect, agencies continue to struggle in areas like risk reporting and data center consolidation, but lawmakers acknowledge IT reform is a work in progress.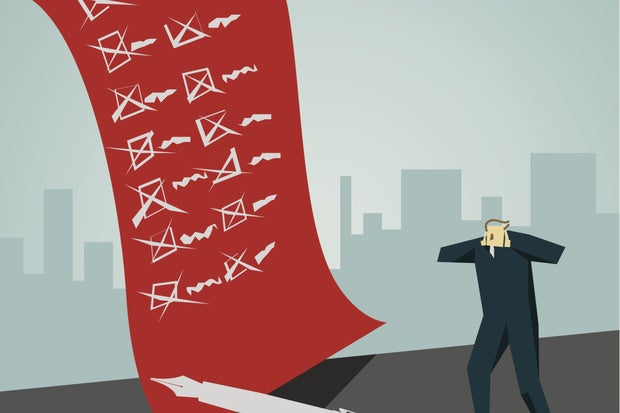 With the passage of the Federal Information Technology Acquisition Reform Act late last year, Congress approved the most significant overhaul of the government's technology operations in nearly two decades.
So now, almost a year on, how have agencies responded to FITARA's mandates?
Not so well, according to a new evaluation from a House subcommittee. In that scorecard, which looked at areas like data center consolidation, incremental development and risk assessment, lawmakers gave most agencies they reviewed a "D." Just two -- the Department of Commerce and the General Services Administration -- received a "B," the highest mark given.
"There's a reason that no agency received an 'A' -- we have work to do," Rep. William Hurd (R-Texas), the chairman of the House Oversight and Government Reform Committee's Subcommittee on Information Technology, said at a hearing examining agencies' progress on implementing FITARA. "It's not a secret that the IT acquisition and procurement process in the federal government is broken."
In particular, Hurd highlights the challenges agencies have faced in consolidating their data centers, a task compounded by the difficulty CIOs have had in even producing a reliable count of the number of facilities in operation.
After having closed or consolidated more than 1,000 data centers, and possibly many hundreds more (the Government Accountability Office is working on an updated count), the estimate of the number of sites in use continues to rise, making measurable progress on the initiative elusive.
The subcommittee's scorecard awarded more "F's" than any other grade on the consolidation initiative, an ambitious program the Obama administration rolled out in 2010, promising to lessen the government's environmental impact, streamline operations by moving to a shared model, and, of course, substantially lower the costs of maintaining data centers around the country.
"This is the big dollars savings area," says David Powner, the GAO's director of IT management issues.
House Oversight Committee scores only part of the story
Powner acknowledges that the scorecard released by the House Oversight Committee is an imperfect measurement of agencies' progress on the FITARA mandates. That evaluation, which relies on data reported by the agencies on their various technology initiatives, measures how IT shops are performing against the goals they have set out for themselves. That means that departments and agencies that lay out only modest goals might net a high score, while the departments of Transportation and Treasury have set out some of the most ambitious targets for cost savings, but are only beginning to execute on their data-center consolidation program.
"They both get 'F's, but we feel better about their 'F's because they have high goals," Powner says.