How to be the CIO of tomorrow
What does the future CIO look like? He or she probably won't have a technology background. However, this new kind of CIO will not only have to lead a technical staff but will also be a leader of leaders in the boardroom.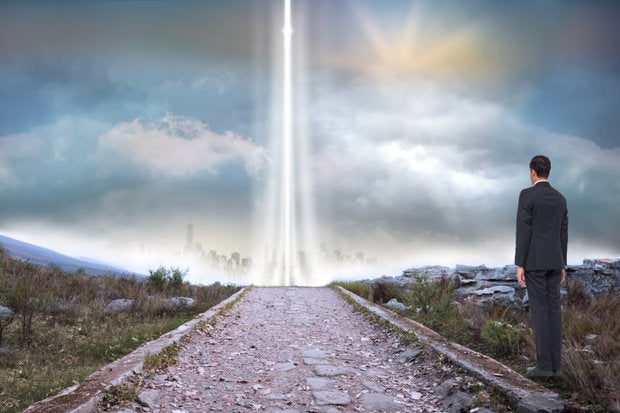 Credit: Thinkstock
The future of the CIO is perched precariously on the branch of relevance. In other words, the CIO can soar on the wings of massive transformation, helping companies become world-class digital businesses. Or CIOs can topple under this pressure and be "usurped" by a CIO capable of leading this transformation,says Forrester.
Today's CIO must be a natural leader, fast and agile, says CIO Kevin Griffin at GE Capital International. Technical skills and traditional IT services will take a back seat to emerging digital business technologies in social, mobile, analytics and the cloud. These business technologies, for instance, will help marketers manage the customer journey converting customer engagements into sales.
But what, exactly, does this future CIO look like? CIO.com spoke with Griffin to get his take on the role of the future CIO. Griffin admittedly comes from the IT ranks but is quick to point out that tomorrow's CIO probably won't have a technical background. This new kind of CIO will not only have to lead a technical staff but be a leader of leaders in the boardroom as well.
CIO.com: Where is the role of the CIO heading?
Kevin Griffin: The CIO today is typically an IT professional with an MIS or engineering training background. They're trying to balance the legacy of yesterday with the demands of digital business in the 21st Century.
But the CIO of tomorrow may come from any background, because it's less about what you know and more about how you learn. Furthermore, the key attributes of the CIO of tomorrow are business acumen for ensuring a strong business-IT alignment, a bias for speed and agility as they recast their businesses as digital businesses, and an ability to influence at board level. These attributes will be found in leaders of all backgrounds, not limited to the engineering track.
Outstanding leadership and influencing skills will be the hallmarks that drive some CIOs to the top.
CIO.com: How important is technical know-how?
Griffin: Technical acumen, which has always been seen as a core field for CIOs, I believe will be increasingly acquired from different sources, such as partners, vendors, customers. Some aspect of IT strategy will be crowd-sourced from the business; we've kicked off our own innovation labs across GE Capital in the last couple of years, where we pull cross-functional teams together to work on solutions. Best-of-breed solutions will get leveraged from vendor partners, which happens today.
Digital integration with customers and channels will underpin all IT developments. So regardless of the CIO's background, there will always be this need for strong IT architecture and engineering functions that integrate solutions into a set of business services that deliver for the business.