How to improve productivity with agile
Delivering increased productivity is a key priority for many IT executives. Yes, agile can help with that, too (it's not just for development).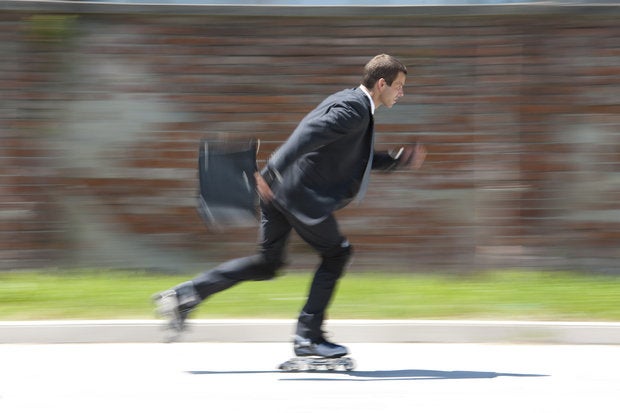 Adopting new technology is one way to improve productivity. Another approach is to simply cut expenses. A better way is to improve the methodology and skills that IT staff use to complete their work. The agile approach achieves productivity gains through more effective communication and being highly responsive to customer demands.
For readers unfamiliar with the agile methodology, consider the following points. While the agile methodology was created for software development, it is now being applied more widely. For example, the legal industry – long known for its regulation and focus on tradition – has started to adopt agile. LegalTrek, for example, uses the agile approach to produce services for its customers.
Broadly speaking, the agile approach to IT development emphasizes speed and close communication. Achieving the best results with agile requires a well-connected team. For many organizations, the best way to obtain agile benefits lies in locating staff in the same location to reduce communication friction.
From offshore projects to agile consulting
Mark Arntz, a consultant with ASPE, has become an advocate for the agile methodology to achieve better results. ASPE is a North American training company specializing in all aspects of the software development life cycle (SDLC).
Getting a prototype product into a customer's hands early is a key benefit to agile. His perspective on agile is informed by a challenging project he worked on in the early 2000s. At that time, Arntz was managing a project that worked around the clock with an offshore team. Accessing lower-cost staff from abroad was a key driver for the project. However, Antz's U.S. team found that it spent considerable team on documentation and rework to maintain quality standards.
In contrast, Arntz has seen significant productivity gains using agile and in person teams. "Given a six-month project, it could be three months to see any kind of prototype with a waterfall approach. In agile, it would be less than a month to see a prototype. In waterfall, the change process is often very difficult to navigate. In agile, we say change is good and we recognize opportunity cost incurred by change," says Arntz.