Millennials force CIOs to rethink tech, training processes
Millennials are pressuring companies to implement new training processes to acclimate these younger employees to new technologies.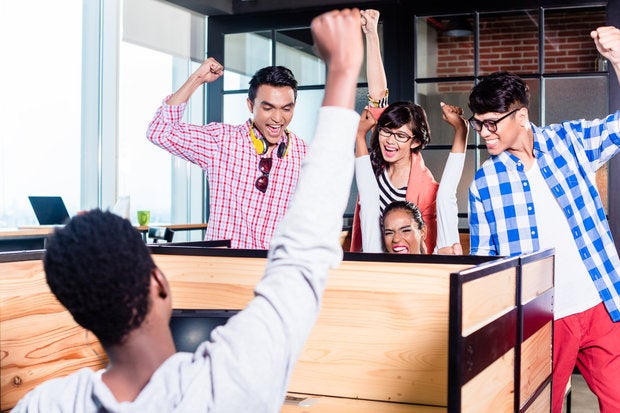 It's no secret that digital transformations are forcing companies to foster new IT skills and methodologies among their workforces. For CIOs such changes can invite short-term disruption and chaos, particularly among millennials – those between the ages of 18 and -- who aren't shy about expressing their preference to learn on their own terms.
Purdue Pharma CIO Larry Pickett says he is training up employees as he deploys cloud software and agile methodologies intended to accelerate the pace of research and development. But the training, previously conducted in two-day sessions, required an overhaul after one of his millennial IT workers recommended offering training in 10-minute sessions monthly, Pickett says. "They just don't have the tolerance, the patience or the time to be able to do longer training," Pickett says.
It's an argument that Lindsey Pollak, a consultant who serves as "millennial workplace expert" for The Hartford, has heard before. "What millennials invite us to do is take every practice -- training being a huge example -- and say 'what really works? Maybe it is time to rethink things we've been doing for 30 years,'" says Pollak, who advises the insurance company on how to accommodate millennial clients and employees.
Pickett experienced this firsthand at Purdue Pharma after introducing several new technologies to employees last year. Previously, his infrastructure and architecture teams would build and implement new tools, test themand turn them over to the service desk to provide support. But he noticed a gap between the roll-out of the new tools and the degree to which employees were adopting them and using them effectively.
"If you move too quickly or try to introduce too many technologies at once, you get pushback," Pickett says. In response, Pickett created a "technology adoption group," whose members rove the halls to answer employees' questions about the new tools akin to how Genius Bar employees assist customers in Apple's retail stores.
Sometimes the sheer numbers of an emerging employee demographic can force organizations to make more sweeping changes.
Millennials rule at PwC
At consultancy PwC, a whopping 80 percent of the workforce is under the age of 33. The average age of its more than 200,000 employees worldwide is 27, says CIO Sigal Zarmi, who spoke at CIO Perspectives this week [CIO Perspectives is owned by the same company as CIO.com]. Zarmi says PwC is 40 percent of the way through a migration to Google for Work collaboration and productivity software, which is something its employees find more intuitive to use than Lotus Notes or Microsoft Exchange.
PwC's overwhelming millennial majority makes it an outlier, though in general the number of millennials in the workplace is soaring. More than one-in-three American workers today are millennials and in 2015 they surpassed Generation X to comprise the largest share of the American workforce, according to a Pew Research Center analysis of U.S. Census Bureau data. By 2020, Pew estimates 50 percent of the U.S. workforce will be millennials.